What does the murder of a Canadian desi say about our culture?
Updated on Sep 28, 2017 06:14 PM IST
Mahatma Gandhi once said the true measure of a society is found in how it treats its most vulnerable members. Can we Indians truly put our hands on our heart and say that women are treated fairly in this land?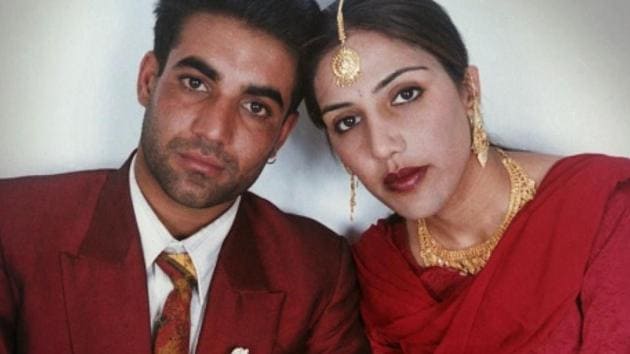 In May 2000, a 25 year-old woman from Canada was murdered in Punjab, her throat slit and body dumped on the side of a canal. Jassi Sidhu's gruesome death came as a shock to desis in Canada, especially since Indian police alleged her mother and uncle were responsible.
Do the allegations of her family's guilt come as a shock to you? Probably not. For too many Indians, their pride and standing, their izzat, matters more than their children's happiness. We hear those kind of stories almost every day. These people care more about themselves than their offspring. They tell themselves it's for their child's well-being but that's just a convenient lie.
Jassi Sidhu was murdered because she fell in love with a rickshaw driver. Her family was well-off, he was poor and low-caste. His name was Mithu Singh and she met him on a holiday in Punjab. They fell in love the old-fashioned way: writing letters to each other across continents, for years, hoping to unite one day and perhaps build a family. They did eventually get married after she ran away from home, but it lasted just months.
Why am I raising this now? Because we may finally find out what really happened. Last week the Supreme Court of Canada ruled that Malkit Sidhu and Surjit Badesha, the victim's mother and uncle, were free to be extradited to India to face trial.
The Sikh Gurus were loud and clear about one point: Sikhs should not discriminate by caste. "Pride in social status is empty; pride in personal glory is useless. The One Lord gives shade to all beings," says the Guru Granth Sahib. Guru Nanak rejected not just the caste system but any discrimination whatsoever. Sikhs are obliged to eat langar with everyone sitting down for the same reason: there should be no difference, no hatred.
It's a tragedy that many Sikhs have not absorbed the concept of equality central to their faith. Certainly, the family of Jassi Sidhu did not. They wanted to marry her off to a well-off 60 year old man rather than to the man she loved. Because he was a poor rickshaw-driver from a lower caste.
In June 2000, Jassi's body was found next to a canal. Punjab Police allege her mother gave the final order for her death in a telephone call from Canada. How a mother could do that to her own daughter for pursuing happiness is beyond my imagination.
But we know so many cases like this exist. In India, the bodies of women are treated as property. We claim we put women on a pedestal but it's more like a bird in a cage. We can admire her and sing her praises but she has to do what we tell her. She can't be our property if she develops her own mind and wants to do her own thing, right? This mindset is so pervasive that even some mothers internalise it.
We don't know yet who was ultimately responsible for Jassi Sidhu's murder yet, but we know there are many others like her.
In December last year I wrote in these pages about Seeta Kaur. Her family alleged she was murdered by her husband in Haryana because she refused to give away her child to his brother.
In a way these are all excuses. If someone thinks they have the right to abuse or even kill a woman because she doesn't obey, they already think of women as property not a person. Whatever excuse they use for violence is merely an expression of a deeply nasty mindset.
It has taken 17 years merely to put Jassi Sidhu's family on trial. And that too thanks to the persistence of Punjab Police, which doesn't have a reputation for helping women facing violence. But there are thousands more women, perhaps lakhs, who have to wait even longer to get justice for violence against them. Many simply don't even bother reporting crimes against them because they know the system will just fail them anyway.
Mahatma Gandhi once said the true measure of a society is found in how it treats its most vulnerable members. Can we Indians truly put our hands on our heart and say that women are treated fairly in this land? If not, what does that say about us?
The story of Jassi Sidhu isn't just one of discrimination against the poor or people deemed as 'low caste'. This is a tragedy that reflects our own culture back at us — a culture in which women are regarded as property.
Sunny Hundal is a writer and lecturer on digital journalism based in London
The views expressed are personal
Close Story
Personalise your news feed. Follow trending topics