Andrew Strauss 'stepping away' from England cricket role to support wife
England director of cricket Andrew Strauss will temporarily step away from his duties as he supports his wife in her battle with cancer.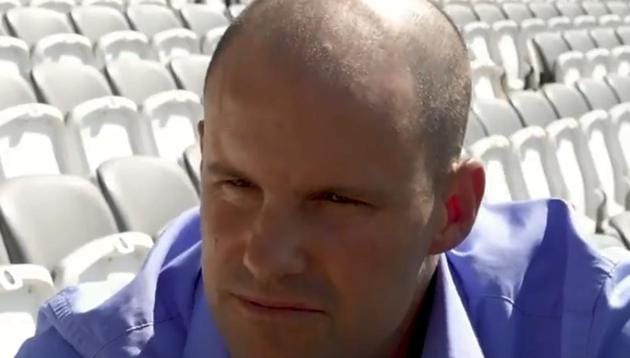 Updated on May 23, 2018 10:57 AM IST
Omnisport, London |
By Ben Spratt
Andrew Strauss is taking a temporary step back from his director of cricket role with England to supports his wife during her cancer treatment.
Strauss' partner was diagnosed with the illness in December and is about to enter a new phase of treatment.
Andy Flower, the England and Wales Cricket Board's director of elite coaching who leads the Lions set-up, will take on Strauss' duties and he has the former England captain's backing.
"Many people know my wife was diagnosed with cancer in December," Strauss said. "Luckily, she's been very well up until now.
"But she's starting new treatment pretty soon which is going to be more demanding and more challenging for her. I need to spend a bit of time supporting her and the family through that time.
"I'm stepping away from my day-to-day duties while that treatment goes on, and my boots will be very adequately filled by Andy Flower. We all know about his capabilities and his experience in and around English cricket.
"He will man the fort while I'm away and there will be other responsibilities assigned to different people within the cricket department to make sure all these big-picture things we are working on are still moving forward while I'm away."
Andrew Strauss has had his role since May 2015, having retired from playing in 2012.
England also confirmed the appointment of six selection scouts, with Marcus Trescothick, James Taylor, Chris Read, Steve Rhodes, Richard Dawson and Glen Chapple stepping taking the positions.
Strauss added: "They are guys in and around the county game, with real credibility.
"They will be scouting on people that aren't in their team, with a real focus on England's needs both at home and away from home, and assessing players relative to that."
Topics
Close Story