BCCI accounts not frozen: Lodha panel on India-NZ series cancellation reports
A source in the Lodha committee told HT that a report which said the BCCI has cancelled the remainder of the ongoing India-New Zealand series is a slander campaign against the Apex Court and added that it has not frozen any account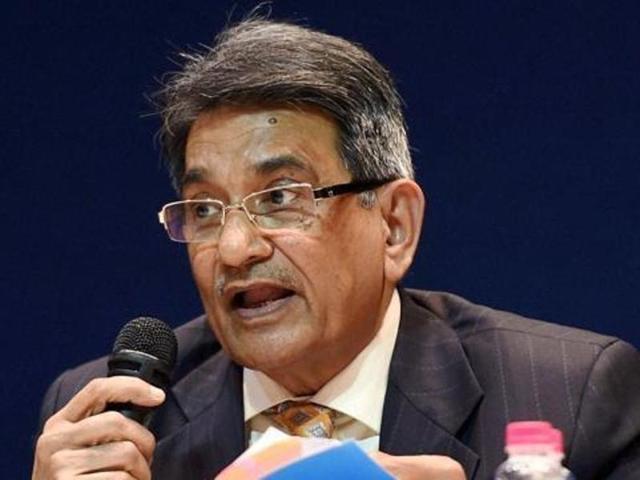 Updated on Oct 04, 2016 07:57 PM IST
The Indian cricket board said it will decide on Wednesday whether to play the remainder of the Test series against New Zealand, citing its inability to distribute funds to state associations after the Supreme Court-appointed RM Lodha committee ordered freezing of two key bank accounts.
The third and final Test starts in Indore on Saturday. The two sides then head into a five-match ODI series.
The panel, led by the former Chief Justice of India, had directed the banks to stop payments to state associations as instructed by the BCCI on the basis of decisions taken at its Special General Meeting held on September 30, contravening the committee's directives that only routine matters should be decided.
Lodha said on Tuesday that his panel had only directed the banks not to disburse "large" funds to the state associations.
The board, however, said it had no money even to conduct day-to-day business. The Supreme Court will hear the case next on Thursday.
"Cricket cannot go ahead without money. The BCCI doesn't take money from the Indian government. It is very disappointing that the bank accounts of the BCCI have been frozen. The banks were asked not to allot us money," board president Anurag Thakur told the media.
"Without the funds how do we play? How can we function, how can we make payments to the players and the various stakeholders?...Is this how you treat the world's richest cricket body, which has run the sport so efficiently?" Thakur said.
He said the panel's decision has "completely destroyed our hard-earned reputation".
However, it didn't immediately appear that the BCCI would carry out its threat to end the series. A New Zealand Cricket spokesman said they had heard nothing from the BCCI and were preparing to play the third Test. India took an unassailable 2-0 lead in the three-test series on Monday after a 178-run victory in the second Test in Kolkata.
Sources in the Bank of Maharashtra and Yes Bank confirmed that the accounts were frozen on Monday night as they waited for more clarity from the panel which was formed last year to reform BCCI administration.
The banks lifted the freeze on the acccounts after Lodha clarified that the BCCI is free to use funds for routine expenditure.
The BCCI on Saturday said it would incorporate some of the Lodha panel's recommendations but ignored several key measures aimed at reforming the board.
(With agency inputs)
Close Story