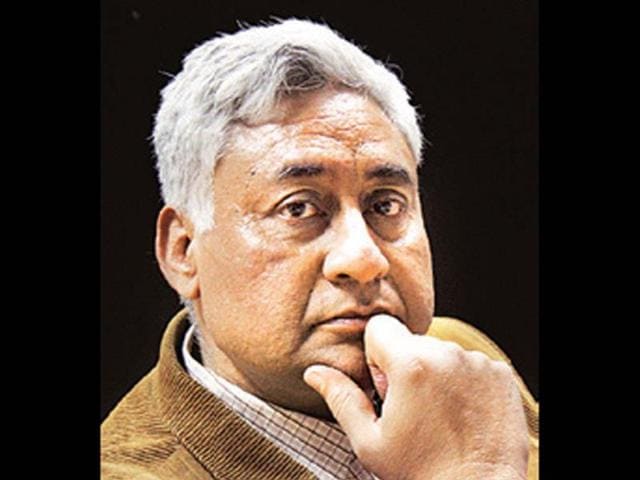 For the sake of cricketing action, let us all move on
In the interest of this series and cricketing action, let us all move on and not pretend to know more than the other in the James Anderson - Ravindra Jadeja spat, writes Pradeep Magazine.
UPDATED ON AUG 05, 2014 12:46 AM IST
In the end, no one was guilty, neither Jadeja nor Anderson. They were both let off. England are elated, the Indians incensed. The judge says his problem was whom to believe and whom to disbelieve? Since both sides gave a version of events which suited their interests and there was no "neutral" or "independent" corroboration of what actually transpired, we have been left with a situation where "truth" itself suffered due to lack of evidence.


There is something disquieting as well as heartening here, when in a world of thousands of prying eyes, blabbering mouths and laser-like scanning, which cricketing events are subject to, we still don't know what transpired. Perhaps, somebody needs to do a Kurosawa and create another cinematic Rashomon where truth and fiction, self interest and objectivity are all subjective viewpoints. The deeper we get into the "truth" the more confused we get.
In the interest of this series and cricketing action, let us all move on and not pretend to know more than the other. It is not our job to hand character certificates to those we favour and vilify those we dislike. The Indian team is in the midst of a series, where at Lord's they were hailed as super heroes but after the Southampton rout are being called an energy-less, dispirited bunch of highly overrated cricketers whose fitness levels are as suspect as a child's brittle bones.
Poor on-field show
In a series where many feel two very mediocre Test teams are fighting for survival, one harsh fact is emerging. Not that we didn't know it. Our batsmen have an attention span which would do the 20-20 format proud and our fast bowlers can only last a distance that should be measured in centimeters and not kilometers.
With two Tests to go, has the Indian team exhausted itself to the extent that we might see an embarrassing capitulation to a very promising start? Do our bowlers, or whatever energy has been left in them, have it in them to stand up and fight? Unlikely, if one goes by the evidence of what we saw at Southampton. But as they say, never challenge the glorious uncertainties of the game, so one never knows.
India should draw strength from the quality of their opposition, whose batting is vulnerable and bowling, bar that "monster" Anderson, very average. What has gone wrong with the Pujaras and Kohlis of this world? Their lack of intensity and application has hurt India the most. Their poor run has negated the joy of watching Murali Vijay's strokes, which are as delicate and smooth as dew-drenched morning grass, or the resilience and resolve of Ajinke Rehane, who is not afraid to take the fight into the enemy camp.
These last two Tests should prove whether India are the limp toddlers in the Test arena, especially when it comes to walking outside their territory, or do they have the ability to swim against the tide?
Close