Gautam Gambhir to bear education expenses of slain CRPF men's children
Updated on Apr 29, 2017 02:52 PM IST
Kolkata Knight Riders skipper Gautam Gambhir announced that his foundation will bear full expenses to educate children of the 25 CRPF personnel killed in the Maoist ambush in Sukma on Monday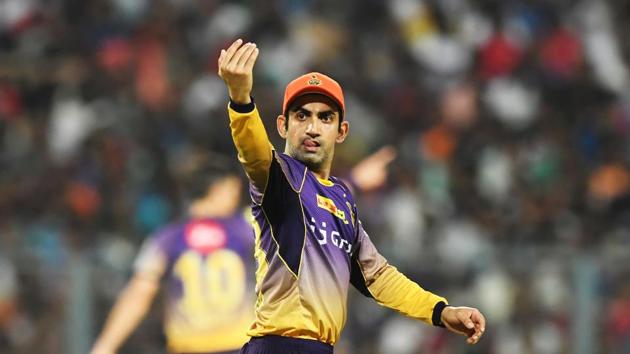 Former India skipper Gautam Gambhir has pledged to bear the full expenses of the children of 25 CRPF personnel killed in an ambush by Maoists in Chhattisgarh's south Sukma area on Monday.
Gambhir announced that he would extend the support through his Gautam Gambhir Foundation and that initial steps were already being taken in this regard.
The India opening batsman, who is currently leading Kolkata Knight Riders in the Indian Premier League, said he was shaken by the massacre and two newspaper pictures of grieving daughters of two martyred CRPF officials left him feeling hollow.
"On Wednesday morning, I picked up newspapers and saw gut-wrenching pictures of the daughters of two CRPF men killed in the latest attacks. One was saluting her martyred father while in the other picture, the howling young woman was being consoled by her relative," Gambhir wrote in his column for Hindustan Times.
READ | Gautam Gambhir's Kolkata Knight Riders salute CRPF men killed in Sukma ambush
The Kolkata Knight Riders players wore black arm bands during Wednesday's match against Rising Pune Supergiant in Pune as a mark of respect to the deceased CRPF men.
"The Gautam Gambhir Foundation will take care of the entire education expenses of the children of these martyrs. My team has already started work on this and I shall soon share the progress we have made," he wrote.
Gambhir said it was tough to concentrate going into the match after the Chhattisgarh incident. He struck a match-winning half-century and shared in a century second-wicket partnership with Robin Uthappa.
Gambhir said the victory, which carried KKR to the top of the IPL points table, was due to teamwork and selflessness. He said: "It is for the same reasons I love armed forces too, although the quantum of losing a dear one while serving the country can never ever be compared to losing a cricket match."