'I don't understand. Hope I'm proven wrong…': Michael Clarke baffled by Australia's decision for Tests vs India
Updated on Jan 24, 2023 12:19 PM IST
Michael Clarke was left baffled by a decision by the Australian team management ahead of their Test series vs India.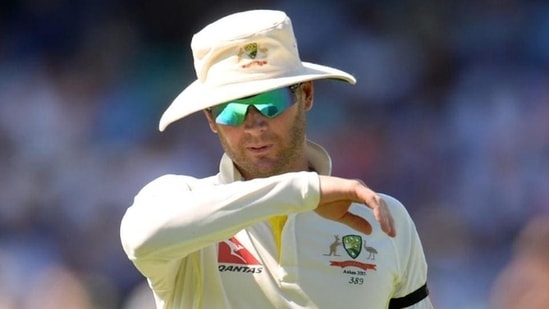 With the Border-Gavaskar Trophy scheduled for February 9, India host Australia in the four-match Test series. The series will be part of Australia's Tour of India and will be followed by a three-match ODI series.
The Aussies last won a Test match in Indian soil in 2017, with spin having a huge impact on the result as left-arm spinner Stephen O'Keefe was the match-winner for his team with 12 wickets. Australia legend Michael Clarke feels that his side are not well-prepared for the upcoming Tests and should have opted to play a practice match, which would have helped them prepare for the Indian conditions.
Also Read | 'I'd be looking at someone like…': Darren Lehmann's advice to Australia on how to win Test series in India
"That's the part I don't understand", he said.
"The no tour game before the first Test in India. I hope I'm proven wrong but I think that is going to be significant. Batting in those conditions in one-day cricket and T20 cricket is one thing, batting in Indian conditions in Test cricket it is a completely different game.
"You need a completely different plan to what you have playing in Australia, the way you start your innings against spin bowling, the way you play reverse swing, through the Australian summer we didn't see any reverse swing, the games were over in two, three days.
"So reverse swing is going to play a big part (in India), all these batters that walk out and play bowlers bowling 130-140ks – there's every chance India is going to play at least two spinners, so it's a completely different game", he further added.
Clarke feels that the Indian conditions are extremely difficult to bat on. "If you get in you need to go on and make a big score because your first 20 runs in India in second innings, whoa, a ball that you go forward to and block in Australia easily against spin, over there can roll along the ground, can bounce and take your glove. You can go to block it outside off and it bowls you leg stump, natural variation over there is massive", he said.