Opinion | ICC should allow squad of 16 for World Cups
In a 16-member squad, with the cushioning of an extra player, the risk is largely mitigated, the team management would be less anxious and Jadhav's place would be far more secure.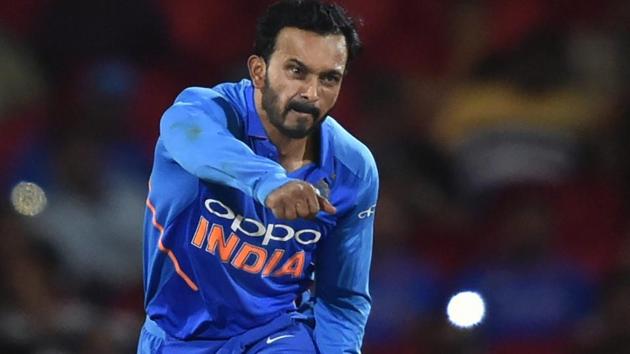 Updated on May 17, 2019 08:27 AM IST
Hindustan Times, New Delhi |
Ayaz Memon
Ravi Shastri, chief coach of the India team, raised an interesting point when I interviewed him last week for a TV channel. "Rules for the World Cup need to be tweaked to allow 16-member squads for the tournament," he said.
Did this suggest a tinge of regret that Rishabh Pant couldn't make the cut despite the plaudits he earned from all quarters in the last year, including Shastri? Perhaps, and the issue becomes more acute with the lingering suspense over Kedar Jadhav's injury.
Look at it this way. The Indian team would be reluctant—and rightly so—to take Jadhav to England if he is not 100 percent fit. Even if he is 80 percent in the clear and the team's campaign does not start for another fortnight (June 5 is the first match), it's an unacceptable risk.
Also Read: Axar, Rayudu possible replacements for Jadhav if needed
However, in a 16-member squad, with the cushioning of an extra player, the risk is largely mitigated, the team management would be less anxious and Jadhav's place would be far more secure.
Jadhav's is not an isolated case. South Africa have a worrying time till May 23, when the final squad has to be submitted, with two major players, Kagiso Rabada and Dale Steyn still recovering from injury. If an extra player was allowed, this would considerably alleviate their worries.
Elsewhere, Josh Hazlewood who has expressed his deep disappointment at being omitted from Australia's squad, could have made the cut. The Aussie selectors have kept a leading fast bowler in cotton wool for the Ashes series. But in a 16-member team, he would be a certainty.
It can be argued that Shastri's compunctions have come belatedly. He had been part of the ICC's technical committee not too long in the past, so the issue could have been put up for scrutiny then. To be fair to him, however, cricket's changed dramatically in the last 5-6 years, so the point he has raised is pertinent
Huge workload
Cricket has three formats now. Domestic T20 leagues have proliferated in the past 5-6 years, making the itinerary for players gruelling given the volume of non-stop cricket played as well as the travel involved. This takes a heavy toll on body and mind.
It is not enough to say players—as well as teams and countries—should be aware of impending major tournaments and decide on the workload that does not risk injury. That is clearly unworkable now.
Franchise owners in these leagues would find this unacceptable. Moreover, it restricts professionals from plying their expertise/trade and earning livelihood and would be shot down by law in most cricket-playing countries.
Also Read: Dhoni, Rohit kept motivating me for WC- Kuldeep after poor IPL
True, historically the World Cup has always had 15-member squads. However, the need now is for the ICC to look at the bigger picture, see where the game has reached at this point in time, and where it is headed in the future.
For instance, the upcoming World Cup is a 45-day tournament played on a round-robin basis. This means each side plays nine matches in the league stage itself. While this format is altogether more meaningful and exciting than with teams divided into two groups, it also means more matches and increases the chances of niggles and such.
While the World Cup rules provide for replacements during the tournament, it is only for serious injuries, not minor ones. This limits options for a team to provide a breather to an injured/unwell player, and/or affect team composition.
All told, the World Cup is cricket's pre-eminent tournament and the effort should be to give teams the facility to exploit the best talent in the attempt to win the title.
It seems incongruous that for bilateral series', 16-member squads are the norm (in some cases going up to 17-18!), but not for the World Cup. The increases in cost to the ICC would only be incremental, but the benefit for teams—and fans—would be enormous.
There is one other aspect that the ICC should consider for the World Cup, which is to do with the play-offs. The current model—of two semi-finals and final—is standard, but hasn't moved with the times. The model used in the IPL, with play-offs including an eliminator between teams finishing 3rd and 4th in the league is certainly superior. Teams that finish 1st and 2nd in the league, no mean achievement, get an extra shot at the title, which is a buffer against one bad day or bad luck.
Just seems that much fairer.
(The writer is a senior cricket journalist. Views are personal)
Close Story