Test Cricket Anyone?
Feb 04, 2023 08:16 PM IST
By common consensus, the rivalry between India and Australia is the most intense and riveting in contemporary Test cricket.
The Aussies are here. Usman Khawaja missing the flight to India that his teammates had boarded a day earlier was an avoidable snafu, thankfully resolved swiftly. The stage is set for an absorbing contest between the top two Test teams as currently ranked by the ICC.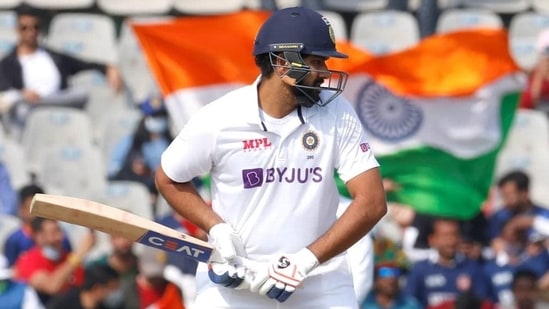 I'll throw in a caveat here. These rankings are an important pointer to the strength of a team, but not necessarily a validation of it being the best at all stages in a period cycle.
Let's put this in perspective. Cast a glance at what happened in in the 5-day format in 2022. The Aussies were merciless at home, starting the year with a thumping victory in the Ashes and finishing it by routing West Indies and South Africa. This gave them the no.1 ranking and also assured them a place in the World Test Championship final to be played in a few months.
India began 2022 badly, surprisingly beaten by unfancied South Africa and also losing a Test to England mid-year. Pyrrhic wins at home over mediocre opponents kept India in the race to be in the WTC final. A 2-0 triumph over lowly Bangladesh, aided considerably by the waning form of Pakistan and South Africa, strengthened their position in the ICC rankings as well as WTC Ratings.
As things stand India are poised to be in the WTC final once again, but, a diabolically poor performance in the series against Australia starting next week could mar this rosy scenario. They need to be on guard.
Then there is England, for me the best team currently, though trailing behind Australia and India in the ICC rankings.
After Brendon McCullum and Ben Stokes teamed up, England have won 9 Tests out of 10, in itself, an astonishing stat, made even more remarkable by their off-beat approach: taking high risks with uncompromising aggression, combined with flair and unflinching self-belief
The 9 wins include a 3-0 whitewash of New Zealand, series levelling win over India in the Test carried forward from the previous year, emphatic 2-1 victory over South Africa, and 3-0 whitewash of Pakistan.
Most victories came with England turning the tables on the opponents through sizzling run chases or defending modest scores with spirit, imagination and resourcefulness. Significantly, three came in Pakistan where overseas teams -- not from the sub-continent – are usually doomed to defeat.
Having lost too many matches in the early part of this WTC cycle, reaching the final became impossible. But by setting an exhilarating tempo at all times during a match, England are redefining how Test cricket could be played.
I'll throw in another caveat at this stage. The sustainability of 'Baz Ball' is still debatable and dependent on two searching examinations: One, how it fares against arch rivals Australia, and two, against India on Indian pitches. England's past record in both examinations is terribly unflattering.
This brings me back to India, Australia and the impending series. By common consensus, the rivalry between these two teams is the most intense and riveting in contemporary Test cricket. Since the turn of this century, it could be said without fear of contradiction, India v Australia, has provided more peaks and memorable performances in the 5-day format than any other.
How this fascinating rivalry has evolved over 75 years can be split into three distinct phases.
It took three decades for India to win a Test in Australia (1977-78), and four more after that to win a series Down Under (2017). To silence skeptics who argued this was a fluke against a half-strength team, a rag and bobtail India team, missing several frontline players, India pulled off an astonishing victory over full-strength Australia in 20-21.
These extraordinary results were not because India had suddenly found gifted players. Through the years, India always had superb talent. The critical change was in mindset. India's players were now unwilling to throw in the towel even under most severe pressure. The epic Eden Gardens Test of 2001, part of the second stage, is emblematic of this transformation.
India won that Test from a near-impossible situation and have since never been underdogs when playing Australia, home or away. A change of rhetoric on the cricket circuit first hinted at changes taking place in the middle. ''India play like Australia!'' became the buzz now, reflecting how the balance of power in the sport had started to shift. The shoe's on the other foot now. Having lost the last three series (2017, 2018, 2021), Australia start as underdogs this time!
Playing at home, on pitches they excel, gives India the edge, but not enough to take victory for granted. Australia are rich in talent, have a good mix of youth and 'old hands', all with loads of experience of playing in Indian conditions because of the IPL. . Pride dented after defeats in the previous three series, Pat Cummins and his team will be determined to exact revenge.
India, on the other hand, haven't lost a series at home since 2012-13 and will be equally determined to improve on this record.
I won't predict a winner. The result is secondary to watching top a quality contest between high quality players for supremacy in a format that puts to severe scrutiny their talent and temperament.
A surfeit of white ball cricket in recent months, the unending brouhaha surrounding it, the often mindless orgy of 6s and 4s had me pining for a return to sanity: Where a batsman playing out a maiden over on a dicey pitch or testing situation is not seen as anathema to the game, where skilful bowlers with highly nuanced skills are not bludgeoned into haplessness by mishits and grotesque slogs that lear farcical 55-yard boundaries
Test cricket anyone?
Enjoy unlimited digital access with HT Premium
Subscribe Now to continue reading