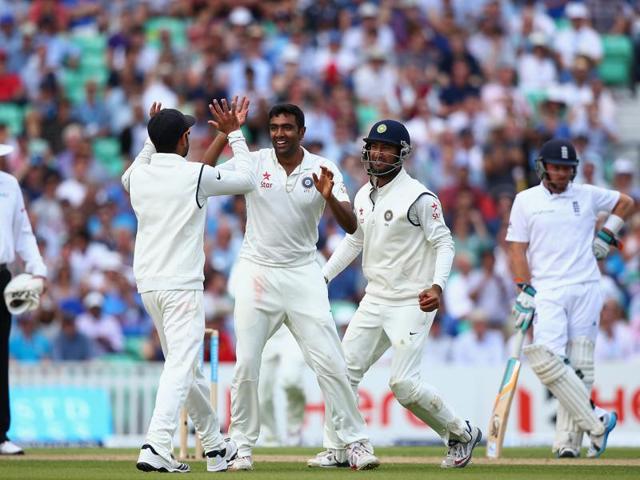 India vs England series on the line as BCCI misses SC deadline on Lodha reforms
The Lodha committee, set up by the Supreme Court, wants the BCCI to unconditionally accept its reforms. The BCCI's defiance could affect the upcoming India vs England series
UPDATED ON NOV 03, 2016 09:50 PM IST
The upcoming India versus England series could be in jeopardy after the Board of Control for Cricket in India on Thursday missed a Supreme Court deadline on accepting the Lodha committee reforms.
On October 21, the Supreme Court had directed the BCCI president to submit an "unqualified undertaking" saying that the board was accepting the Lodha committee reforms in totality.
The reforms aimed at a transparent BCCI included age and tenure caps and a one-state-one unit policy among others. The two-week deadline to accept these expired on Thursday.
Read More | BCCI hits a wall, no Lodha panel interaction till pledge to implement reforms
Well-placed sources in the Lodha committee told Hindustan Times that the BCCI's continued defiance to execute the reforms could affect the India versus England series. The first of the five Tests is scheduled in Rajkot from November 9.
"We have informed the ECB that as per the Supreme Court's order, without the approval of the Lodha Committee, we cannot enter into any contract and clear payments. Hence, we won't be able to execute the MoU with the ECB, which is a guarantee to bear the expenses for hosting the visiting team. 'You can continue with the tour at your cost and peril'," a BCCI official told the Hindustan Times.
READ | BCCI-Lodha panel row: Board washes hands off England tour guarantees
On Thursday, the Lodha committee sent an email to the BCCI saying: "To avoid any hindrance to the cricketing calendar and to ensure the continued enjoyment of the sport by its aficionados, the BCCI would be well advised to comply with the directions of the Hon'ble Supreme Court in its orders dated 18th July 2016, 7th October 2016 and 21st October 2016."
Committee wants Deloitte reports from BCCI
The Lodha committee has now asked the BCCI to furnish reports submitted by Deloitte on how state associations have used Board funds.
Read More | Lodha panel reforms: Supreme Court curbs BCCI's financial powers
The Supreme Court has stopped the BCCI from releasing grants to state units till such time they accepted the Lodha reforms in full.
The BCCI now has five days to provide the Deloitte reports. The Board had hired the services of the well-known company to bring transparency in its financial matters.
The Deloitte reports could hurt the BCCI. Apparently, the auditors are not happy with the way funds have been handled by state associations. Some have even provided hand-written accounts.
On October 28, the BCCI wrote to the Lodha committee to release funds to state associations like Orissa, Hyderabad, Jammu & Kashmir and Assam to run their routine affairs to host domestic matches.
Lodha committee is unlikely to relent till such time the BCCI and its units fall in line.
Close