India vs England: India surrender Edgbaston Test - a look at 5 past Test heartbreaks
The loss at Edgbaston adds to the list of instances when the Indian cricket team have come ever so close to winning the contest, but have blinked and tripped.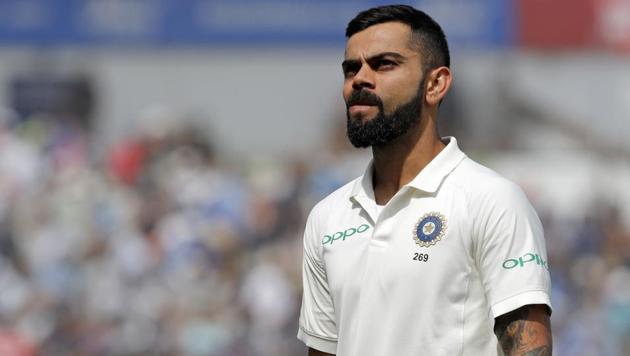 Updated on Aug 04, 2018 06:04 PM IST
Hindustan Times, New Delhi |
HT Correspondent
It all boiled down to the first hour of the fourth day. The biggest series of the summer came down to nerves, it came down which team blinked first, and the hosts kept staring, India blinked. (IND v ENG Day 4 highlights)
Virat Kohli did everything he could, he then had to walk back enveloped in agony, India came so close to scripting history, India came so close to reversing the trend, but it did not happen.
Dinesh Karthik was sent back in the first over, Hardik Pandya walked in and things settled down a touch when Ben Stokes was introduced into the attack.
He made it happen, he got on to nip back in, Kohli played all across the ball, missed it, was nailed infront of the stumps. England erupted, the big fish was in the bag, and then Shami was prized away in the same over.
ALSO READ | Heartbreak for India, Virat Kohli; England win Edgbaston Test by 31 runs
Well, this loss adds to the list of instances when this Indian team have come ever so close to winning the contest, but have blinked and tripped.
We take a look at five such heartbreaks in the history of India's Test cricket.
India vs Pakistan: Bangalore, 1987
The pitch was an absolute rag, the ball spun like a spitting cobra and batting was almost impossible. India bundled out Pakistan for 116 in the first innings.
India responded with 145, but then Pakistan managed 249 in their second essay to hand Indian a target of 221 runs.
Sunil Gavaskar came out and played an absolutely sensational innings on a pitch which had become a nightmare. He galloped away to 96, India were very close to the target, but then Iqbal Qasim got rid of Gavaskar and India suffered a meltdown.
Pakistan scripted an amazing heist and India could only silently suffer in pain.
India vs Pakistan: Chennai, 1998
The baton was passed to Sachin Tendulkar and India faced Pakistan again, this time in the sweltering heat in Chennai.
Pakistan had arguably the best bowling attack at their disposal and hence when India were reduced to 82 for 5 chasing 271 in the final innings, even the most optimistic fans had given up hope.
But not Sachin Tendulkar, who kept battling on, he fought back spasms and kept the Pakistan attack at bay and even got the scoreboard ticking along.
Sachin was on 136, Saqlain came in, bowled the doosra, Sachin went for the slog over mid-wicket, miscued it and the catch was gobbled up. India could not recover and the rest of the batting folded like the proverbial pack of cards.
End result: India lost the match by 12 runs.
West Indies vs India: Barbados, 1997
Sachin Tendulkar was India's captain and they toured West Indies. Batting first the Windies posted 298 runs, India replied with 319 and the match was on an even keel.
Indian bowlers bowled brilliantly in the second innings and led by the efforts of Abey Kuruvilla, they bundled out the hosts for 140.
India needed 120 runs, a certain win was there for the taking, but then the team suffered a spectacular collapse. 10 wickets fell, 81 runs were mustered and the loss came.
"Monday, 31 March 1997, was a dark day in the history of Indian cricket and definitely the worst of my captaincy career," Tendulkar wrote in his autobiography.
Sri Lanka vs India: Galle, 2015
It was Virat Kohli's first full series as a captain and India started the game on the front foot.
Sri Lanka were rolled over for 183 in their first innings. India responded with 375 runs, Kohli slammed a century and the match was in India's grasp when Sri Lanka were reduced to 95 fir 5. But then Dinesh Chandimal stepped up, swept and reverse swept to slam a counter-attacking 162 runs.
India needed 176 runs to win in the fourth innings. It was by no means a daunting target, but on a turning pitch Rangana Herath hurled in grenades as the Indian batting folded in a blink.
112 runs were managed and they lost a match which was in their grasp for almost four days.
Australia vs India: Adelaide, 2014
Virat Kohli was named the captain as MS Dhoni was injured and this responsibility spurred him on. Australia batted first and posted a mammoth 517 for seven in the first innings.
Virat Kohli led India's charge as he slammed a brilliant 115. India were dismissed for 444 in their first innings. Australia declared their second innings at 290 and gave India a target of 364.
It was another Kohli masterclass and he was assisted by Murali Vijay. The third wicket partnership added 185 and India started believing.
However, Murali Vijay was dismissed, Ajinkya Rahane and Rohit Sharma followed soon as Nathan Lyon was spinning a web around the Indian batting.
Kohli got to his century, he was still galloping along, but then he attempted to pull a short ball and only ended up finding deep mid-wicket. The rest of the batting never had a chance and India went down by 48 runs.
Close Story