'Kuldeep Yadav, Ravichandran Ashwin key for India in Tests against England'
Ravichandran Ashwin and Kuldeep Yadav will be key for the Indian cricket team in the Test series against England, according to former skipper Mohammad Azharuddin.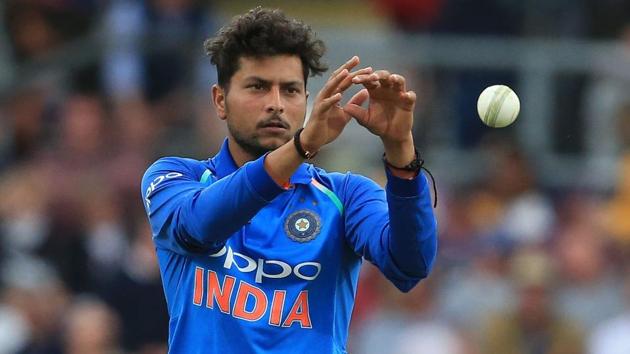 Updated on Jul 22, 2018 12:50 PM IST
New Delhi |
Press Trust of India
Part of many an English summers in his playing days, former India skipper Mohammad Azharuddin feels the Indian team should go in with two spinners -- Ravichandran Ashwin and Kuldeep Yadav -- in the Test series against England as wickets would be dry during this time of the year.
Azhar, who was part of the Indian side that beat England in their own backyard in 1986, said it was India's best chance to trump England in the five-match Test series starting next week in Birmingham as the Virat Kohli-led side is strong in all departments of the game.
"England will find it very difficult to dislodge India because they don't have a good bowling attack. We have a very strong side. There are only two (good) bowlers they have -- (James) Anderson and (Stuart) Broad, but they are injury prone and in the twilight of their careers," Azhar told PTI in an interview on Saturday.
READ | Yo-Yo test shouldn't be sole selection criterion, says Sachin Tendulkar
The former Indian skipper said India should play Yadav as the England side did struggle against him in the limited-overs games.
Azhar said though the team combination depends on the wickets that are on offer, the best combination would be three fast bowlers and two spinners.
"If it's a green pitch then they may go with 4-1, but I think 3-2 will be a better combination if you want to win. Because, later the pitches will get dry. It will be hot and the pitches would offer turn especially on the last two days," he said.
"The only chance England will have is, if they give green tops, but if they give green tops they will also struggle, because we also have very good swing bowlers," said Azhar.
The former skipper lavished praise on Yadav and said he should be picked on form.
"He is performing so he should be picked and the England side is struggling (against) him. Ashwin and Yadav should play. I don't think Jadeja will make the cut," Azhar said.
READ | Rahul Dravid backs wicketkeeper Rishabh Pant to succeed in Test cricket
However, Azhar felt if the team decided to go for a 4-1 combination, then Ashwin could be the lone spinner because of his experience.
Earlier, Kohli, during the ODI series, had said that he was tempted to play his 'key weapons' Yadav and Yuzvendra Chahal in the upcoming five-Test series against England, considering the wrists-spinners' stellar performance in the limited-overs leg of the tour.
Yadav was selected in the Test squad, but Chahal was left out of the 18-man squad India named for the first three Tests.
Azhar, who led the Indian team in 47 Test matches, also praised Kohli's captaincy, but said he still has a long way to go.
Asked whether the 'Yo Yo' test is the best method to judge fitness, Azhar said, "It should be conducted before the team is selected, not after."
Azhar also hailed the current Indian team as the fittest ever.
Close Story
Personalise your news feed. Follow trending topics