Lodha panel declares BCCI AGM decisions 'ineffective', board in jeopardy
The Justice Lodha Committee has suggested to the Supreme Court that, "All decisions of the BCCI taken after 18.7.2016 which are contrary to the judgment dated 18.7.2016 of this Hon'ble Court and/or the directives of the SC Committee for implementing the same are non est and ineffective."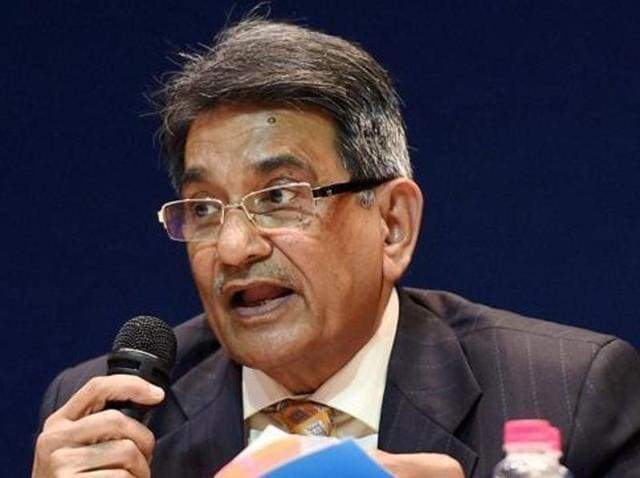 Updated on Sep 29, 2016 10:30 AM IST
The lucrative Indian Premier League's TV rights, appointment of Ajay Shirke as the cricket Board secretary and constitution of the new national selection committee are now in jeopardy with the Justice RM Lodha Committee, in its status report submitted to the Supreme Court on Wednesday, suggesting that all decisions of the BCCI taken after July 18 be declared "ineffective".
Besides, Board president Anurag Thakur's representation as director in the International Cricket Council (ICC) and Asian Cricket Council (ACC) and Sharad Pawar's nomination as alternate director for ICC meetings are also under the cloud. Both the names were cleared during the annual general meeting (AGM) on September 21.
Also, state associations, players and other custodians of the game might have to wait to get their reimbursements because the audited statement of accounts for the year ending March 31, 2016 and the budget for the year 2016-17 were also approved during the September 21 AGM.
HT tried to get a reaction from the BCCI but, however, it couldn't get in touch with the entire top brass.
The Justice Lodha Committee has suggested to the Supreme Court that, "All decisions of the BCCI taken after 18.7.2016 which are contrary to the judgment dated 18.7.2016 of this Hon'ble Court and/or the directives of the SC Committee for implementing the same are non est and ineffective."
Read | SC forces BCCI to go into huddle over Lodha committee recommendations
The two-judge bench of Chief Justice of India TS Thakur and Justice Ibrahim Kalifulla gave its nod to the recommendations suggested by the Lodha Committee to bring about drastic administrative reforms in BCCI in its historic verdict on July 18.
The BCCI had announced the tender process for the IPL broadcasting rights for the next 10 year on September 17.
The committee also wants to supersede the present office-bearers of the BCCI with immediate effect and appoint a panel of administrators of the BCCI to ensure smooth implementation of the recommendations.
In the current scenario, all decision taken by the BCCI after July 18 will depend on how the Supreme Court reacts on October 6 when the Board is scheduled to submit its response to the status report.
Shirke was unanimously elected as BCCI secretary for the remaining part of the term during the September 21 AGM. Interestingly, the BCCI had informed the Lodha Committee in writing that the AGM would be limited only to 'routine business' concerning the year gone by (2015-2016).
The BCCI had also promised that any business or matter relating to next year (2016-2017) would be dealt with only after adoption of the MoA and rules as per the recommendations of the Committee.
Read more:
BCCI's road to disaster: Timeline of war between Lodha Panel and Indian board
Close Story