Rishabh Pant is fine batsman but needs to do better job with gloves: MSK Prasad
Rishabh Pant became the first Indian wicket-keeper to score a hundred in England during the Oval Test but was shoddy behind the stumps in the three Tests he played.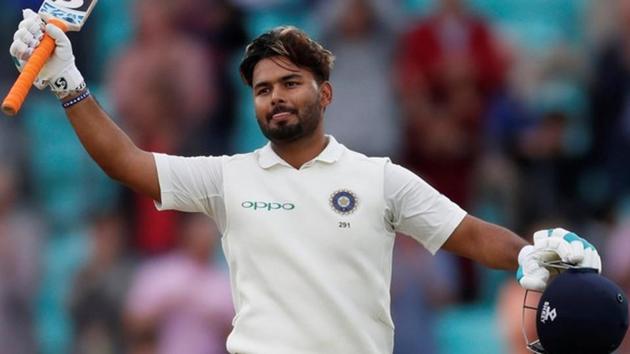 Updated on Sep 16, 2018 11:13 PM IST
New Delhi | By Press Trust of India
Rishabh Pant's fearless batting has impressed chairman of selectors MSK Prasad, who now wants the youngster to complement it with quality glove work at the highest level.
The 20 year became the first Indian wicket-keeper to score a hundred in England during the Oval Test but was shoddy behind the stumps in the three Tests he played.
''I am really happy the way Rishab batted in the last Test in England. In fact we never had any doubts about his batting skills. My only concern is about his wicket-keeping,'' Prasad told PTI during an exclusive interview.
However Prasad, a former India stumper himself, wants a training module to be created for Pant, wherein he hones his skills under specialist keeping coach.
''Now that he (Pant) has the experience of three Test matches under his belt, he would have understood the areas that he needs to work on.
''We are also trying to put him under wicket keeping specialist coach for sometime. Along with Rishab we have identified few more upcoming wicket-keepres who need to be trained under a specialist coach. I expect Rishabh to serve Indian cricket for a long time,'' Prasad said, laying out his plans.
The performance of the Indian openers was disappointing throughout the series save KL Rahul's 149 but Prasad pointed how even the England openers struggled.
READ: Asia Cup 2018: Five Pakistan players who can trouble India in clash of titans
''Yes, it is definitely a cause of concern. If you look at it whenever we have got that good start we went on to win the Test match. Having said that openers of both the teams struggled in this series due to tough conditions,'' he said.
''After playing 160 Tests, a player of Alastair Cook's calibre has failed throughout the series except the last Test. In his interview, Cook openly said that this was one of the toughest conditions he played in his entire career.
''So we should be a bit more considerate about our players,'' he added.
However, he assured that both Prithvi Shaw and Mayank Agarwal will get their due for stupendous show at the national and A level.
''Yes I do agree that Mayank Agarwal & Prithvi Shaw have been consistently performing well at domestic and India A levels. They will get their dues.''
There has been a lot of criticism about Hardik Pandya's all round skills and the chairman of selectors feels that the flamboyant Baroda cricketer needs to be a bit more consistent.
''Hardik Pandya is an all rounder in the making. He scored a century against Sri Lanka in Sri Lanka. He batted well against South Africa in the Cape Town Test and performed well both with bat and ball against England in Nottingham. This clearly shows that he can perform in all conditions.
''Only thing we expect from him is more consistency with both bat & ball. I am sure this tour would have been a big learning experience in his career. He will be a better player with the experience he has gained from this tour,'' opined Prasad.
Close Story