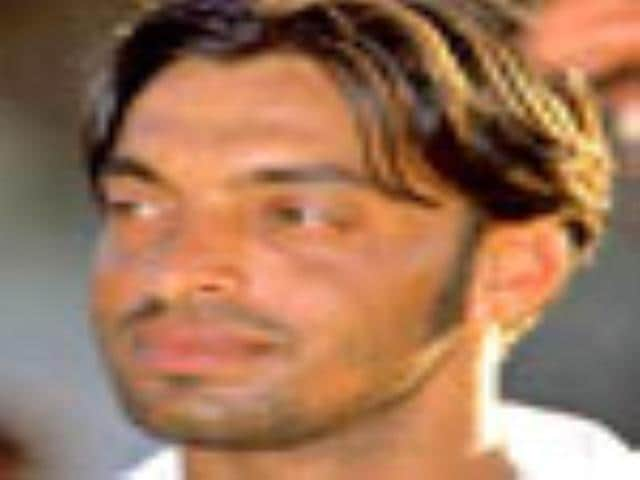 Shoaib needs counselling: Talat Ali
The Pakistan team manager recommends counselling for pacer Shoaib Akhtar for his attitude and behavioural problems.
UPDATED ON OCT 03, 2007 06:14 PM IST
Pakistan cricket team manager Talat Ali has recommended counselling for controversial fast bowler Shoaib Akhtar after his latest brawl with teammate Mohammad Asif in South Africa.
Sources said that Talat in his report to the Pakistan Cricket Board and disciplinary committee has recommended that Shoaib needed to be counselled for his attitude and behavioural problems.
"Talat has even said that if necessary he should have a session with a psychiatrist," the source said.
Talat also said the paceman be slapped with only a heavy fine and a ban of five international matches on the temperamental fast bowler who was sent back from South Africa after he hit Asif with a bat during the row in the dressing room.
"Talat feels that sending him back from South Africa was strong enough punishment and he should now be let off with a five matches ban and a fine," the source said.
The disciplinary committee has summoned Shoaib on October 6 in Lahore for a hearing and is due to announce a decision on the 8th.
The committee has slapped five charges of misconduct against the fast bowler, but the source said most of these charges were covered by the level-three offence punishment recommended by the manager.
Meanwhile, Pakistan's former captain and fast bowler Waqar Younis has also said the Board should not be too harsh on Shoaib and discouraged any long-term ban on him.
"If Shoaib is in a mess today the Board is to blame for this situation. In the past, when it should have taken action against him it didn't. Now this latest offence is no big deal. Such fights have taken place before in the Pakistan dressing room but were never publicised," Waqar said.
He said the Board should stay with a fine and a ban of few matches but ensure Shoaib is available for the coming tour of India."It is up to the Board to ensure discipline in the side but it shouldn't be to harsh with him now," he added.
Close