Sourav Ganguly goofs up in tweet to Harbhajan Singh, apologises saying he's 'getting old'
Nov 21, 2017 06:15 PM IST
Sourav Ganguly described Harbhajan Singh's daughter as a 'boy' on social media but soon realised his mistake.
Sourav Ganguly, Former India captain-turned-cricket administrator, made an innocent error while commenting on a picture shared by teammate Harbhajan Singh, on social media.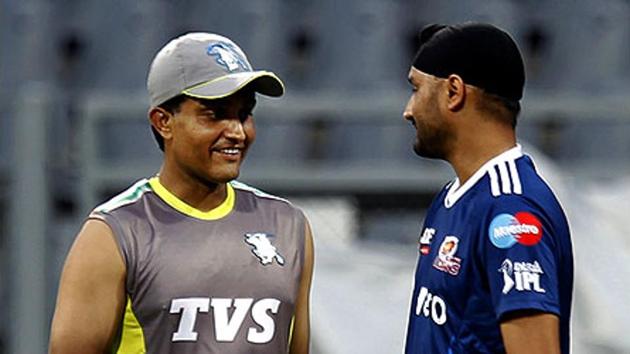 READ | Indian cricket team must cope up with tight international schedule, says Kapil Dev
Harbhajan, who played more than 100 Tests for India, on Monday night, had shared a photograph of his family taking blessings at the Golden Temple in Amritsar.
Ganguly has a verified profile on Twitter, but he is certainly not a regular user of the application which is famous among several of his other teammates such as Sachin Tendulkar, VVS Laxman, Aakash Chopra and even Virender Sehwag.
READ | Why 'cult' of MS Dhoni is making Indian cricket a 'loser'
Post Harbhajan's tweet, Ganguly noticed the photograph some time later and made a touching comment but with an error. "..beta bahut sundar hai bhajj..bahut pyar dena (Your son looks beautiful, Bhajji. Give lots of love to him)".
Ganguly realised his error soon, and tried to rectify it by jokingly telling Harbhajan that he is 'getting old'.
Harbhajan was gracious in his reply, as he mentioned Ganguly's daughter Sana in his reply.
Harbhajan enjoyed a successful run under Ganguly's captaincy across formats, with the two of them being a part of a remarkable change that came about in the Indian cricket team in the early 2000s.