Sri Lanka Cricket chief Thilanga Sumathipala calls for more India-SL games
Updated on Mar 12, 2018 07:30 PM IST
Although India and Sri Lanka have played two full series in the last nine months and are involved in the ongoing Nidahas Trophy T20 tri-series, the island nation's Board president, Thilanga Sumathipala, wants more matches between the teams.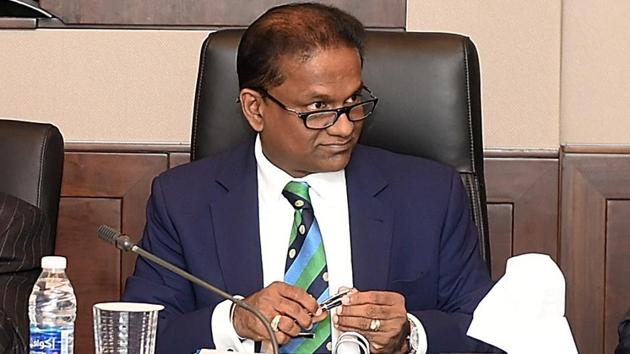 The India-Sri Lanka cricketing contests are a regular affair in international cricket. In the last 10 years, the teams have played 12 Tests, 15 T20s and a staggering 62 ODIs. However, Sri Lanka Cricket president Thilanga Sumathipala wants them to play even more often, drawing a parallel with the Ashes contest between Australia and England.
"Australia is playing England in the Ashes many times. They play five Tests. So, we feel we should play more with India. They are the No 1 side. Except this tournament, all were bilateral series agreed by the FTP (Future Tours Programme). It sometimes happens that teams play each other frequently while some don't play for 6-7 years due to FTP pressures," Sumathipala said at the inauguration of Sri Lanka's new Brain Centre, for player development, on Monday.
In the last nine months, India have played Sri Lanka in six Tests, eight ODIs and four T20s. They are currently playing in the Nidahas Trophy T20 tri-series, also involving Bangladesh. On their 2017 tour, India whitewashed Sri Lanka 3-0, 5-0 and 1-0 in the Tests, ODIs and T20s respectively. On Sri Lanka's visit to India late last year, the visitors lost 0-1, 1-2 and 0-3 across the formats.
Brain centre needed for Sri Lanka
Sri Lanka Cricket announced the setting up of a Brain Center equipped with cutting-edge technology in analytics and statistics.
The team's high performance manager, Simon Willis, said the centre was a necessary tool in player development. "We need a player management system. Whether it is injury management or player workload, we need research and development. We need a system to create fast bowlers in this country. We need to keep a system to monitor pitches, whether they are spinning and whether it is assisting in the development of the player."
Revival of SLPL
Sumathipala said the priority of the Board was to revive the Sri Lanka Premier League and ensure there were no hurdles. "We want to launch this year and are looking at a window for the next few years. SLPL was stopped half-way through the last time and we want to make it commercially viable this time. The dates are August 18 to September 10, which will be followed by the Asia Cup," he said.