Was Dravid dropped or rested?
Updated on Oct 18, 2007 02:57 AM IST
Selection panel sources indicate that a break would take the mental pressure off the former skipper and allow him to regain his form, writes Kadambari Murali.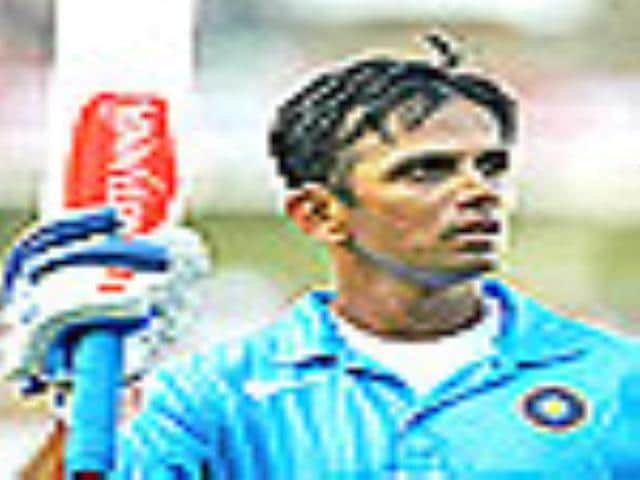 Hindustan Times |
Kadambari Murali
Shortly after the cricketing world realised that Rahul Dravid had been dropped (or "rested", as some people are calling it) for the final one-dayer against Australia, television cameras panned in on the man who had been India skipper till barely 40 days ago.
And there he was, sitting up front among his team-mates, smiling slightly in his usual inscrutable manner. It would have been good to get inside Dravid's head, to know whether the man who people say has that proverbial thinking cap on at all times, had banished all thoughts for a blessed bit; or, whether he was wondering if this was the beginning of the end — at least in the shorter version of the game.
Dravid, dropped for only the second time in an 11-year career, might be forgiven for wondering why everything was going so suddenly, horribly wrong. Selection committee sources indicated that the thinking was that a break would take the mental pressure off Dravid and allow him to regain his form. The second reason, apparently, was that as this was a dead rubber, they wanted to try out Dinesh Karthik.
Rest and unrest?
Well, Karthik didn't exactly do well. But no batsman has — barring Sachin Tendulkar (Yuvraj has had just one sublime innings and Dhoni, one good game) — in a series that has seen India being comprehensively thrashed. "His (Karthik's) bad luck," a selector told HT, "but our thinking was that as Pakistan at home would be relatively easier than Australia, we could try out some youngsters on the fringes, Karthik, Badrinath, Rohit Sharma…"
He also said that "at the moment", there was absolutely no thinking along the lines of resting Dravid for the Pakistan series. "Dravid has only done badly in this series, so he will get more chances of course." Well, very magnanimous, but has someone bothered to talk to the man who relinquished the captaincy about what exactly is happening in his life, or what turmoil he is going through? This being Indian cricket, probably not. Incidentally, it would also be interesting to see how many men in the history of the game have 10,000 plus runs and an ODI average of around 40, batting below No. 3 or 4 for a large part of their careers.
Illogical logic
According to sources, Dravid did not know for sure that he would not be playing even when the team bus left the hotel for the Wankhede stadium. The playing XI had not been announced at the team meeting mid-morning on Wednesday. Coming back to this "resting" of Dravid at this time, it lacks logic. Shouldn't a dead rubber have been the perfect time for him to get some quality time in the middle? If he is being rested on the pretext of letting him regain form, where is that form supposed to be regained? Is form just got back in the mind?
Just two days ago, selector Sanjay Jagdale told a national daily, "How can he (Dravid) become a bad player in a matter of days... This game is all about confidence. Dravid has been there before and I am sure he will be back." So what happened?
Form and fickleness
Any cricketer worth his salt would tell you that the only way to get back form is to spend time out in the middle. Dravid (like other seniors and some juniors) has been rested for the Challengers too and Pakistan play India in the first ODI in Guwahati on November 5. If a break from the game was the way to get back form, then well, he had it post England when he did not play the Twenty20 World Cup.
Just take a look at how Australia treats its players. Take the case of Brad Hodge, who has done equally badly in this series, if not worse than Dravid. Plus, he has nowhere near the Indian's track record to keep him afloat despite that lack of form.
In seven games and six innings (he was not required to bat at Vadodara when Australia won by nine wickets), Hodge has aggregated 59 runs at 9.83. He was still persisted with.
As for Dravid, when India are struggling, he is pushed up the order; when India are doing well he is pushed down the order. He is replaced now with Karthik, who was not played when Ganguly was rested. What is the message being sent out? Why was Rohit Sharma not given another chance? And if the selectors are planning to dole out one match per fringe player, how on earth will they not succumb to pressure? What next?