WPL is IPL 2.0 where talent once again meets opportunity
Jan 31, 2023 11:35 PM IST
There will be challenges aplenty but smart businessmen will focus on the commercial opportunities.
The announcement of WPL has sparked joy because it is expected to be cricket's Pathaan, a commercial sixer.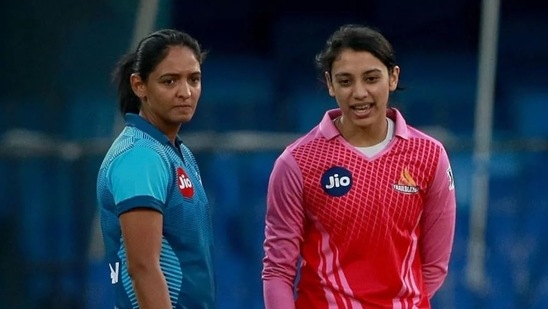 Given the broadcast sale and team ownership numbers BCCI has reasons to celebrate the rise of Indian women's cricket. By simply rolling out the league, it has encashed a cheque of approximately ₹700 crore annually - guaranteed profit for staging 22 T20 games over three weeks.
The commercials are spectacular considering WPL broadcasters are paying more than double what they do for the South Africa and Dubai league matches. Also, the cheapest WPL team Lucknow ( ₹750 crore spread over 10 years) is far more expensive than what MI/ DC/ Royals/ KKR/ Kings and the Supergiants paid for owning a men's team in foreign leagues.
Interestingly, the investors have shown faith despite women's cricket being on a relatively weak wicket. IPL ticked all boxes (top Indian and foreign talent, solid fan base, large pool of local players) but WPL sits on a dodgy foundation. The talent pool of women players is small, there is no club or tournament system in place and practically no organised cricket outside BCCI.
Many supporters of women's cricket would struggle to even name 10 prominent players. Harmanpreet, Smriti, Jemimah and Shafali are known and Shweta Sehrawat and Parshavi Chopra have broken through with standout performances in the U-19 World Cup, but women's cricket is searching for depth and bench strength.
For WPL to be successsful, 'conditions apply' and the greatest worry is about quality, whether the five foreign players and six Indians can produce cricket that is competitive and compelling. Everything (spectator support/tv ratings/sponsor interest) rests on that... and that is the real challenge.
The franchise owners are betting big on WPL, which explains the high prices for buying teams - ₹130 crore each year for Ahmedabad (the highest) and ₹75 crore for Lucknow (the lowest). Having looked at the economics, after adding all revenue and listing costs, they are aware of likely losses ranging from ₹100 crore to ₹50 crore per year.
The team owners are big players with deep pockets, not the type whose pen will shake when required to write a cheque to cover these losses. They have padded up to play with their eyes open. Smart players see gaps in the field, not slip fielders waiting to grab the edge. Smart businessmen see commercial opportunities, not challenges.
The timing, though, is right for WPL because the ecosystem is encouraging. Young girls are ready to embrace cricket and make a name for themselves and in that sense, WPL is IPL 2.0 where talent once again meets opportunity. Still, team owners will have to do the heavy lifting to find quality players and at the same time create/build/strengthen the brand. They are taking a punt knowing balance sheet losses are temporary and ultimately it is a valuation game.
WPL will be a game changer for the 60 Indian players who stand to gain contracts and its downstream effect will make the next 600 work desperately hard to hit the big league. For every Indian player picked by franchise teams, this will be a defining moment, the chance to make it big. It's similar to a serious student cracking NEET/JEE exam or getting into an IIM or someone securing a green card to the US after years of uncertainty and struggle.
The highest-ranked women player in BCCI's central contracts currently gets ₹50 lakh annually whereas the lowest centrally paid male receives a crore. With WPL, player remuneration will change dramatically as the five teams will collectively spend ₹60 crore to stitch their squads. With Indian talent in big demand (due to supply shortage), top players will easily surpass the £38,000 pounds (approx. ₹38.26 lakh) top salary offered by England's Hundred.
Harmanpreet could easily fetch ₹3 to 4 crore in the auction, perfectly justified as she sells more tickets than Sam Curran , Ben Stokes and Barry Brook together. She is a sensational player and a marketable modern athlete with charisma and aura. Certainly, post the auction Harmanpreet, who works with Punjab Police, can discard her khaki uniform permanently for cricket's coloured clothing.
So, net-net, how good is WPL for women's cricket? The overall vibe is positive but without a grassroot structure and given the small player pool some see it as a swanky building without a firm foundation. Hopefully, generous monetary incentives and the promise of fame will change things for the good.
Till that happens there are only two clear winners -- BCCI and Indian players. For others (team owners/ broadcasters/ commercial partners) the future is uncertain because cricket's box office, like that of Bollywood, is treacherous. In this high-stake game, nobody knows which way the ball will turn. Not every big-budget release is a Pathaan.
Enjoy unlimited digital access with HT Premium
Subscribe Now to continue reading