Forest dept seeks report on research institute's study on forest fires
Updated on Apr 24, 2018 10:14 PM IST
The state forest department has asked the Forest Research Institute to present a detailed report on its claim that the ban on felling of trees in the areas 1,000 metre above sea level has led to an increase in forest fires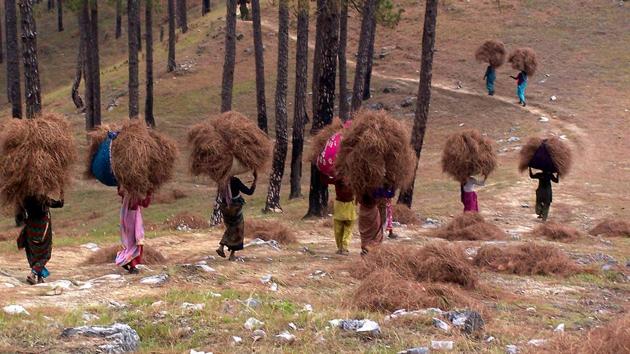 The state forest department has asked the Forest Research Institute (FRI) to present a detailed report on its claim that the ban on felling of trees in the areas 1,000 metre above sea level has led to an increase in forest fires.
The FRI made a presentation on the two-year study supporting to lift the ban for better biodiversity above 1,000 metre altitude. On Tuesday, FRI experts and senior officers of the forest department watched the presentation on the study conducted from 2016 to 2018, recommending the restriction should be revoked.
The study said that forest fire incidents have increased in Uttarakhand, as 95.49% of its pine forests are found more than 1,000 metre above sea level. The pine trees constitute 26.07% of the total forest cover in the state.
However, the state forest department officers were not convinced with the survey findings and asked the institute to generate a data for identifying whether areas with pine trees have reported more forest fires or not.
The institute will be scanning the statistics of the state as well as of the Forest Survey of India (FSI) to report the trend. "If we say, forest fires increased in past years because of pine, we should have a database supporting the trend. The areas too are important, especially when we claim nearly 96% of the pine is above 1000 metre altitude," the additional secretary of forest department said.
The forest department officers were thoroughly convinced with the study that assessed the impact of the ban in 11 forest divisions — Almora, Badrinath, Chakrata, Champawat, Garhwal, Kedarnath, Nainital, Pithoragarh, Tehri, Tons, and Uttarkashi.
The report highlighted how highly combustible pine needles block regeneration of plants resulting in saturation. In addition, the forest where weeding, cleaning and control burning is not done stores less carbon as compared to the forest with routine clearing exercise, the report said.
Uttarakhand Forest Development Corporation managing director STS Lepcha sought inclusion of the composition of pine needles in the study, which could give a better picture of the havoc caused by them.
"We have received the report. We will it study it further and will act accordingly," said Jai Raj, head of forest force (HoFF) and principal chief conservator of forest (PCCF).