Home advantage for Satpal Maharaj in Chaubattakhal as Cong again bets on Bisht
Updated on Jan 24, 2017 08:15 PM IST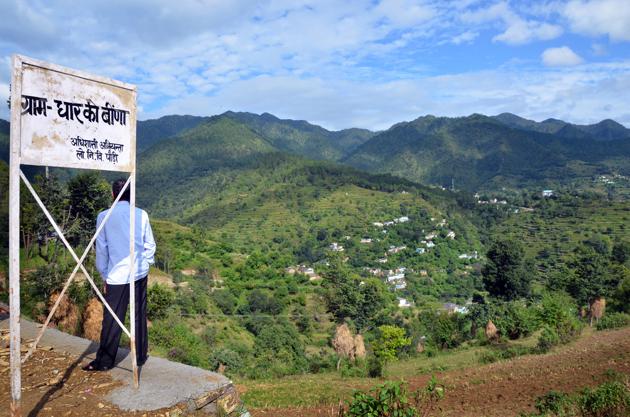 Hindustan Times |
Arvind Moudgil
Pauri Garhwal:
If the reactions coming from Congress cadres are anything to go by, it seems that the ruling party has all but given up on Chaubattakhal assembly constituency. BJP has nominated political heavyweight and former Congress MP Satpal Maharaj from the seat. The Congress has given the ticket to Rajpal Singh Bisht, who had lost to former BJP president TS Rawat from Chaubattakhal in 2012.
Bisht, party cadres, say is not strong enough to take on Maharaj, who has a huge religious following across the state. The saffron party expects that his religious following will be converted into votes.
On his part, Maharaj, who switched over to the BJP ahead of the 2014 Lok Sabha polls, has carved a niche for himself and is now considered one of the frontrunners for chief minister's post if party is voted to power. He was named as one of the star campaigners for BJP in the 2014 parliamentary polls. Such is his popularity that several Congress leaders had reportedly requested him not to visit their areas in Uttarakhand and Uttar Pradesh fearing polarisation of votes.
Active in politics since 1989, Maharaj contested seven parliamentary polls from the Garhwal seat and won twice. It is the first time that he is contesting an assembly election and has been assigned Chaubattakhal, his home turf.
Both his ancestral village Seriakhal and his wife Amrita Rawat's native village fall under Chaubattakhal. Amrita had represented this constituency twice in the assembly in 2002 and 2007, before shifting to Ramnagar constituency, from where she won the 2012 polls.
"The Congress candidate has hardly any base among the locals here. Maharaj, however, has an advantage that his wife was MLA from here for two terms," said AS Negi of Simarkhal village.
In the 2012 state polls, the six assembly seats of Pauri district were equally shared by the BJP and Congress. The margin of victory was the lowest at Chaubauttakhal with BJP's TS Rawat securing the win over Bisht by 1964 votes.
To play it safe, BJP replaced Singh with Maharaj.
"The people of Chaubattakhal still remember the development works undertaken by my wife during her terms as MLA. People will prefer a local representative," Maharaj said, adding that he has a road map to address the local problems and stem migration that has become the biggest worry of the hills.
However, Ram Swaroop Dhasmana, district chief organiser of Congress Sevadal, Pauri Garhwal from Akeshwal block of Chaubattakhal, said Maharaj and his wife used the area only to further their political career. "Even when Maharaj was an MP and his wife a cabinet minister, both hardly did anything to solve problems of the area and bring in any kind of development. Despite being defeated in the last polls, Bisht worked for the people and is well known in the area. It will be a folly if Maharaj underestimates the young Congress candidate," he said.