Nothing to suggest that farmers in Uttarakhand committed suicide, says minister
As Trivendra Singh Rawat government completes a year in office, agriculture minister Subodh Unial talks of doubling farmers' income. Excerpts from an interview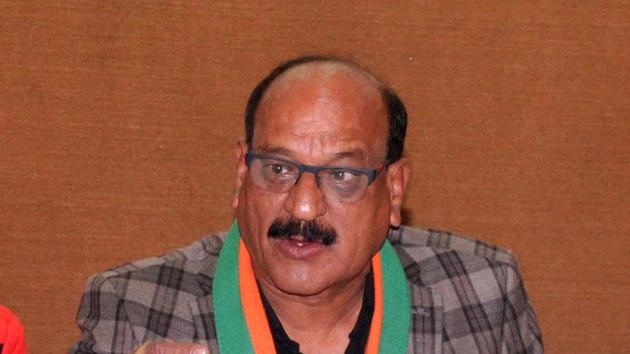 Updated on Mar 09, 2018 10:19 PM IST
The Centre and state governments have promised to double farmers' income by 2022. What have you done in last one year for this?
Answer: We are providing soft loans worth Rs 1 lakh at 2% interest rate to marginal and small farmers. We are coming up with one 'Integrated Model Agricultural Village' in each of the 95 blocks. A fund of Rs 1 crore will be invested per village to promote agriculture and allied activities. We are also creating seed development centres to provide quality seeds to the farmers, along with 'Farmers Machine Banks' from which farmers can take agricultural equipment at marginal rent.
Six farmers committed suicide in Uttarakhand last year due to agrarian distress. How do you plan to prevent their reoccurrence?
There is nothing in the investigations so far to say these were farmers' suicide. People commit suicide under many circumstances…depression is one of them.
But most of them had bank loans which they were unable to repay…
If a person takes four loans against one crop and then commits suicide, it means that he is not doing farming but have some other intentions.
The BJP had promised to waive farmers' loan. Why is it not being fulfilled?
When we came to power the government had a loan of Rs 45,000 crore. We were not in a position to waive-off farmers' loans worth Rs 12,000 crore. The loan at 2% interest rate is aimed at solving farmers' financial problems.
There were promises on land consolidation but not much has happened in this direction?
We are the first state which is going to provide legal recognition to partial land consolidation even by 10 farmers. The previous government carried out voluntary land consolidation but there was no legal protection for this. We are going to provide it legal sanction. The draft is being worked upon.
How do you plan to solve the menace of wild animals in the hills because of which many farmers are quitting agriculture?
We are trying to promote cultivation of aromatic and herbal plants, along with lemon grass and rose, that animals don't eat. For long-term strategy, we are working with the forest department to plant fruit-bearing trees in forests so that wild animals have sufficient food in the forests itself and don't attack crops.
Close Story