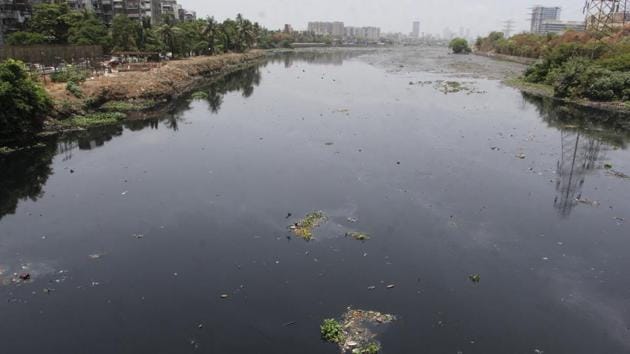 Remove encroachments from ponds, playgrounds within 6 months: HC to U'khand govt
The Uttarakhand high court has directed the state government to remove encroachments from village ponds, playgrounds and grazing lands within six months
PUBLISHED ON JUN 14, 2018 09:45 PM IST
The Uttarakhand high court has directed the state government to remove encroachments from village ponds, playgrounds and grazing lands within six months.
The high court also directed that the state government to ensure that all ponds and water bodies were fenced and protected.
The order was given by a division bench of justices Rajiv Sharma and Lok Pal Singh while taking suo motu cognisance of a letter received by the court regarding encroachments around a water body from Haridwar-based Kunwar Pal Singh.
The HC treated the letter as a public interest litigation and expanded its scope for the whole of the state. The order was delivered on Wednesday but its copy was made available on Thursday.
The HC has directed the chief secretary to file an affidavit regarding the compliance of the court directions.
"The question of a great public importance has been raised in these petitions about the manner in which the ponds/water bodies, common grazing land, playground etc have been encroached upon by unscrupulous people. The revenue entries have also been altered without due authority of law. There is a widespread encroachment over the land of gram panchayats," the order stated.
The court noted that the state government was not discharging of its duties with regard to the issue, stressing it was the duty of the state government to protect/preserve/conserve the water bodies taking into consideration their importance to the environment and ecology of the area.
"The village ponds provide water to the villagers, cattle and also recharges the underground water," the order said, adding it has come to the court 's notice that "various revenue courts have regularised the encroachment on the public ponds/ water bodies without authority of law. The area of the gram panchayat land has also shrunk. The gram panchayat land belongs to the entire community".
The HC has directed the government through the secretary revenue to ensure that all the illegal entries changing the nature of the ponds/common grazing land are reversed and the land is restored to its original nature.
The court has directed the sub-divisional magistrates of the respective areas to constitute a committee comprising of six members, including the pradhan of the Panchayat, to identify and locate the ponds/water bodies in their respective jurisdiction.
"The state government is also directed to ensure that no sewerage flows into the water bodies and their water quality is maintained throughout the year. The endeavour of the state government should be to restore the village ponds/water bodies as they existed in 1951 when the UP Zamindari Abolition and Land Reforms Act was made applicable," the order stated.
The matter has been listed for hearing after six months.
Close