16-year-old boy lynched in Delhi, police probe if evidence was tampered with
The Delhi Police said two men arrested for the crime alleged that they had caught the boy stealing from their house, after which the six beat him up.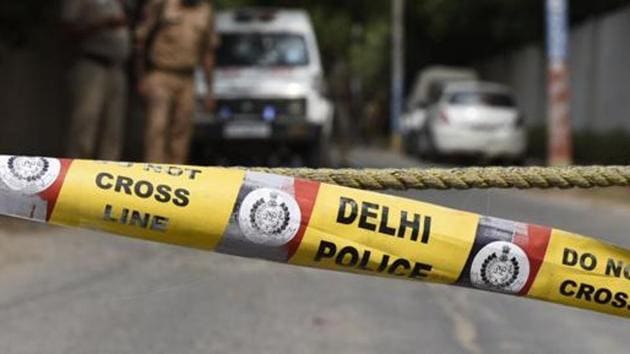 Updated on Sep 05, 2018 12:05 AM IST
Hindustan Times, New Delhi |
Anvit Srivastava
A 16-year-old boy, who had come from Kanpur to Delhi ten days ago in search of a job, was allegedly beaten to death by at least six men from his neighbourhood in northwest Delhi's Mukundpur during the early hours of Tuesday.
The police said two men arrested for the crime alleged that they had caught the boy stealing from their house, after which the six beat him up. The four other men suspected to have killed the boy are absconding.
Officers said the teenager was from Arariya in Bihar. He had been studying in a local madrasa in Kanpur before coming to Delhi. Soon after reaching Delhi, he found an apprenticeship as an electrician in Mukandpur. He used to live with his elder brother, Mushahid, and two of his uncles.
The police said that around 6.30 am, they received a PCR call reporting that residents of a house in lane number 6, Mukundpur, had caught a thief.
"When a police team from Bhalswa Dairy police station reached the spot, they found a boy lying unconscious near a drain. After questioning, the police detained two men, Rajkumar, an auto-rickshaw driver, and Nand Kishore, a factory worker, on suspicion of having beaten the boy. Rajkumar and Kishore are brothers. Their third brother, Triveni, and three cousins are absconding," a police officer, not authorised to speak to the media, said on condition of anonymity.
The boy was taken to a hospital where he was pronounced dead on arrival.
Deputy commissioner of police (northwest), Aslam Khan, said the two arrested men told the police that they caught the boy at 3.30 am. But the police were called at 6.30 am. "We are finding out what these men did with the boy in those three hours. The men who have been held have alleged that the boy had entered their house to steal valuables and money. One of the phones that belongs to an accused was found in the boy's pocket. We have registered a case under section 304 of the Indian Penal Code for culpable homicide not amounting to murder," the DCP said, pointing to this discrepancy between the time the boy was allegedly caught and the police called.
One of the residents, who identified the boy, informed his elder brother, Mushahid, about the death. "When I reached the spot, he was already dead. Last I had seen him was on the previous night when he went to the terrace to watch a movie on his phone. He was wearing a black vest. When he was found dead, he was wearing a white vest. He also had cut marks on his body and rashes on his hands and legs, which suggest that he was tied and beaten," Mushahid, who works as a plumber, said.
DCP Khan said that the police will also probe if evidence had been tampered with. "The initial probe suggests that the accused might have dressed the crime scene. We are interrogating them. The hunt for the other four accused is also underway. There were slight injury marks on the victim's hands and legs. His autopsy reports are awaited to ascertain the details of the injuries," she said.
Mushahid also said that neither he nor his uncles heard any sound in the night. "If my brother had sneaked into some house, our neighbours would have raised an alarm. We did not even hear him crying for help. He was dragged, tied and beaten to death," he alleged.
Rita Devi, a 32-year-old woman who lives in the neighbourhood and was one of the locals who spotted the teenager's body early on Tuesday, said that they did not hear any ruckus in the night. "If there was a thief in a house, usually people raise alarm or call police. Nothing of that sort happened in the night," she claimed
Close Story