After cancelled concert, AAP's Delhi govt sends a message with invite to Carnatic singer Krishna
Nov 15, 2018 11:38 PM IST
TM Krishna was scheduled to perform at the 'Dance and Music in the Park' festival in Chanakyapuri on Nov 17 and 18. The event, organised by Airports Authority of India and SPIC-MACAY, was postponed allegedly after trolls targeted the singer, who has been critical of the government.
Carnatic vocalist, TM Krishna has accepted the Delhi government's invitation to perform in the city on November 17, after his concert, scheduled for the same day, was postponed by one of its co-organisers the Airports Authority of India, citing other urgent engagements, after it was trolled on social media for planning to host an "anti-national" and "urban naxal".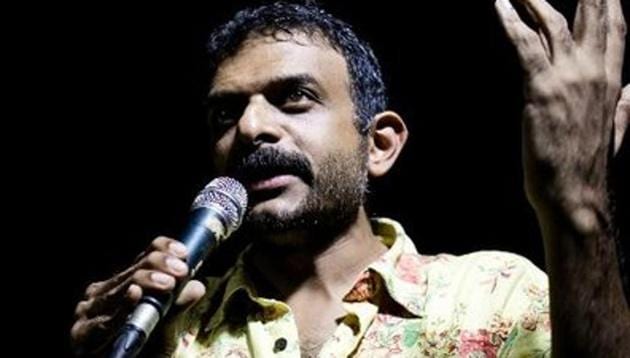 On Thursday, Krishna accepted the invitation after the office of deputy chief minister, Manish Sisodia, who is also Delhi's' minister for arts, culture and languages, contacted him over phone with the offer to host him on November 17. The 42-year-old artist, who, after AAI's announcement, offered to perform at any stage anywhere in Delhi on November 17, told HT that he has accepted the invite.
"Yes, Mr Sisodia's office contacted me and I have in principle accepted . They are trying to organise the concert on November 17. We will know the details soon," Krishna said in an email.
Krishna and two other artist were scheduled to perform during the two-day 'Dance and Music in the Park' festival at Nehru Park in Delhi's Chanakyapuri on November 17 and 18. The event, organised jointly by AAI and cultural body SPIC MACAY, was, however, postponed.
"We are happy to host him (Krishna) as soon as possible. We are working out modalities. We have to figure out a suitable public place as a venue because most of the places are booked over this weekend," said an official from Sisodia's department.
AAI on Wednesday cited other urgent engagements while announcing the postponement of the event. "We would like to inform that due to some urgent engagements, 'Dance and Music in the Park' programme jointly organised by AAI and SPIC MACAY, scheduled for November 17 and 18, 2018 has been postponed and new dates would be shared shortly. Inconvenience caused is regretted," the AAI statement said. AAI made no reference of the trolling it faced after announcing the concert and Krishna's name.
SPIC MACAY , the joint organiser, called the incident "unfortunate. "The trolling that has been happening is very sad and unfortunate. TM Krishna's voice should not be silenced. He performed at an event in Jaipur last week which was very successful. AAI wanted us to cancel it for now due to work exigencies. We hope to get a fresh date soon," said Rashmi Malik, chairperson of SPIC MACAY Foundation.
Krishna is a Chennai-based Carnatic music vocalist, author, and speaker. He won the Ramon Magsaysay Award in 2016 for "social inclusiveness in culture". His citation recognised him for "showing that music can indeed be a deeply transformative force in personal lives and society itself."