'Couldn't buy enough buses': Delhi govt says women, two-wheelers can be included in odd-even after one year
Updated on Nov 13, 2017 09:21 PM IST
The Delhi government has filed a plea with the NGT asking it to allow exemptions in the odd-even scheme.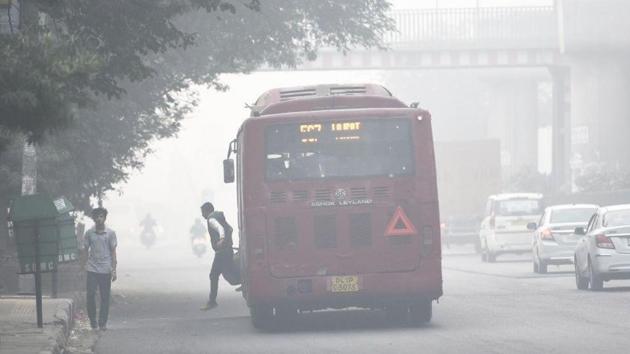 The Delhi government on Monday requested the National Green Tribunal to exempt women drivers and two-wheeler users in the odd-even road rationing arrangement for at least one year, admitting that the existing public transport system was not adequate enough to accommodate them.
In a petition, the government said it would be able to include women and two-wheelers in the scheme only next year after more buses are bought. Citing non-availability of land for not being able to procure new buses, the Aam Aadmi Party government said it was going to bring 2,000 new buses that would start coming in the next six months.
"It is most respectfully prayed that this tribunal may be please to exempt the two-wheeler drivers and women drivers from the odd-even scheme for a period of one year or till the 2000 buses are engaged, whichever is earlier," read the petition, of which Hindustan Times has a copy
Having not bought a single bus for the Delhi Transport Corporation (DTC) since the Commonwealth Games in 2010, the government said in its petition on Monday that it would require 2,500 more buses to accommodate 25 lakh extra passengers if two-wheelers are taken off the road for the odd-even scheme.
After a week-long haze, the Delhi government had decided to bring back the odd-even scheme, under which odd- and even-numbered vehicles ply on alternate days, from Monday.
But the NGT rebuked the government while questioning the impact of the odd-even scheme on air pollution. The court said women and two-wheeler users should be made to follow the road rationing plan too.
"In case of inclusion of two-wheelers in odd-even scheme, approximately 34 lakh two-wheelers will be off road each day. By taking a minimum conservative estimate, at least 25 lakh two wheeler owners will have to use other modes of public transport on a particular day... the government will require at least 2500 extra buses for successful implementation of Odd-Even Scheme (sic..)," the petition read.
The petition stated that if women are not exempted, "there is a likelihood that they may not feel comfortable travelling in heavily crowded buses".
The government blamed lack of availability of land to park the buses for not buying them.
"This government was not able to procure sufficient number of buses because of non-availability of land for construction of bus depots. The problem of shortage of buses will be largely addressed within one year after which two wheelers and women drivers can be included in non-exempted category," the government said in the petition.
Personalise your news feed. Follow trending topics