Delhi is not liveable because of catastrophic pollution: Jeffrey Sachs
Jeffrey Sachs, head of Columbia University's Earth Institute in New York, is a speaker at the World Sustainable Development Summit being held in Delhi.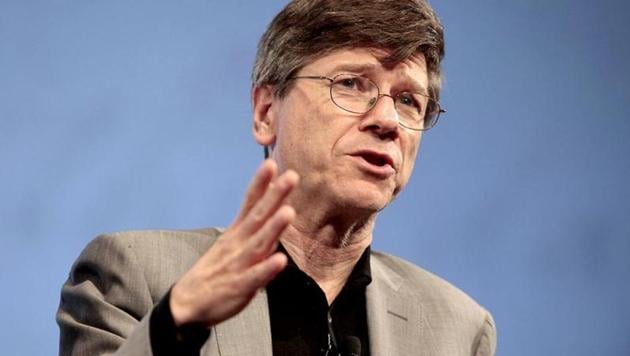 Updated on Feb 16, 2018 07:09 AM IST
Delhi's "catastrophic" air pollution has made it an "unliveable city" and a "lack of clarity in government strategy" is to blame for bad air and greenhouse emissions not being tackled effectively, Jeffrey Sachs, head of Columbia University's Earth Institute in New York, said on Thursday.
Sachs, a speaker at the World Sustainable Development Summit in the Capital, also spoke to HT on the sidelines of the event.
"This city is not liveable. You do not want to raise your children here," Sachs said, adding that citing poverty as an excuse for not taking action against air pollution was unacceptable. "People really are suffering. They are developing lifelong illness, heart disease and lung disease," he said.
Air pollution is a key theme at the three-day summit organised by TERI, which Prime Minister Narendra Modi will address on Friday. Delhi experiences extremely poor air quality especially during the winter, when meteorological factors compound the man-made problem. Delhi's air quality index (AQI) was consistently in hazardous range (between 400 and 500) for two weeks last November. In 2017, the air quality index was "good" or "satisfactory" for less than 50 days in the year in Delhi. The year before there were only 24 such days.
"The evidence is that it (air pollution) is even worse than what we thought. Now the physiology of air pollution, the pathology of what is happening to the lungs tells us that people should not live in these conditions," he said.
"The problem is that the government doesn't see clearly the alternatives," Sachs said. "There are alternatives now. It is possible to move rapidly towards low carbon energy, move towards electric vehicles. Everybody would feel relief if there was a clear monitored and accountable strategy for deep transformation."
According to a study by the International Institute for Applied Systems Analysis and National Environmental Engineering Research Institute, about 60% of Delhi's air pollution comes from outside Delhi. This is higher than what other estimates suggest.
Other experts on the air pollution panel on Thursday recommended taking a regional approach to the air pollution problem rather than narrowly focus on Delhi.
"Even if all the economic activity in Delhi was stopped it would still not meet WHO or Indian standards," Markus Amann, a scientist with the Institute for Applied Systems Analysis, said.
Close Story