Diptheria: One more death at Maharishi Valmiki hospital in Delhi; toll rises to 21
New Delhi |
Press Trust of India
Sep 27, 2018 07:03 PM IST
One more death due to diptheria has been reported at a civic hospital in north Delhi, taking the toll from the infectious disease in the city to 21
One more death due to diptheria has been reported at a civic hospital in north Delhi, taking the toll from the infectious disease in the city to 21, officials said Thursday.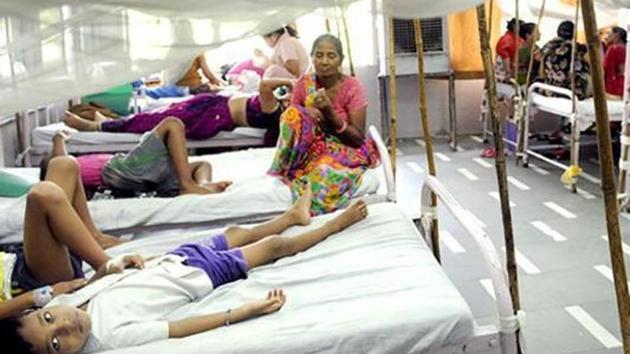 The fresh death was reported at Maharishi Valmiki Infectious Diseases Hospital at Kingsway Camp, which has already seen 19 fatalities due to it.
"From September 6 onwards, there have been over 170 admissions at the municipal hospital, out of whom 20 have died," a senior official said.
North Delhi Mayor Adesh Gupta Tuesday had suspended medical superintendent of the hospital for alleged lapses in connection with the death of these children at the facility.
One more death earlier had been reported at the Delhi government-run LNJP Hospital.
Gupta had set up a panel a few days ago to look into the death cases and sought a report.
"There were lapses, it seems, so we have taken the action. Rest action will depend on what comes out in the report," he said.
The hospital is governed by the North Delhi Municipal Corporation (NDMC).
Then Medical Superintendent Sunil Kumar Gupta on September 20 had said that the patients belonged to age group of up to 9 years.
Sunil Kumar Gupta, in an NDMC statement on September 20, was quoted as saying that diphtheria cases occur only in this season and such a number of cases in the season was "not unusual".
On Sunday, the official had said that among the patients admitted, 122 belonged to Uttar Pradesh, 11 from Haryana and 14 from Delhi.
The mayor Tuesday had also said that he had approached Union Health Minister J P Nadda in the wake of diphtheria deaths, for supply of anti-diphtheria serum (ADS) and it has been supplied to the hospital.
"As of now, there is no shortage of the serum," he said.
The diphtheria deaths had prompted the Delhi Commission for Women to send a notice to the municipal hospital.