Romance at GB Road: How a sex worker was united with the man she loved
Jul 11, 2017 11:44 AM IST
The 27-year-old woman had come to India from Nepal to escape the extreme poverty. Looking for work, she landed up in GB road, a few years ago.
She met him as a prospective client inside a small room in GB Road, Delhi. That one meeting changed the lives for the both of them.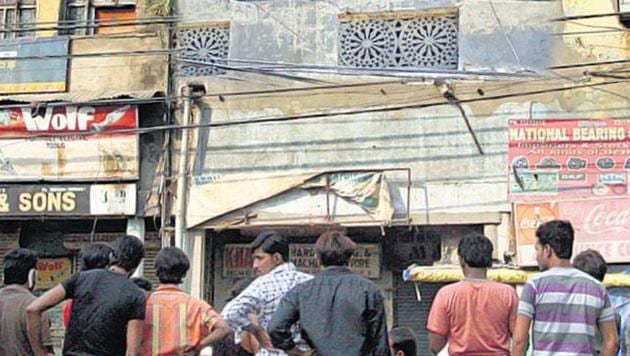 They fell in love in the next few months over rare meetings at the brothel. They dreamt of running away and getting married. But it took the couple two years and numerous failed attempts, before the Delhi Commission for Women finally stepped in and united them.
The woman, a 27-year-old, had come to India from Nepal to escape the extreme poverty. Looking for work, she landed up in GB Road, a few years ago.
"He (the man) visited the brothel along with a friend and met the girl. They started liking each other and eventually fell in love. He kept visiting her as a client, hoping to find a way to take her out of the brothel and marry her," said a DCW official.
The man, a 28-year-old driver, recently approached the DCW with the help of an NGO.
Acting on his request, a team from the women's panel, along with police, rescued the girl from the brothel.
"We rescued the girl with the help of local police. The girl has expressed her desire to start her life fresh with the man. The couple has told us that the man's family has agreed to the relationship and they will be getting married soon," the official said.
DCW chairperson Swati Maliwal said that there was a huge ring of traffickers operating in GB Road who take advantage of girls in distress and push them into the hell of prostitution.
"GB Road should be closed down," said Maliwal, who has in the past conducted raids at brothels and has sought demolitions of illegal tehkhanas (hidden cells) operating in the area.
Though the fate of others working at GB Road brothels, in small rooms and sometimes the tehkhanas, is unknown, this couple managed to have a happy ending.
The couple is now busy in planning the details of their wedding, which is likely to take place soon.