Burari deaths: CCTV footage shows family brought stools, wires to organise hanging
Burari deaths: After reviewing the CCTV footage and notes found from the house, Delhi police said that the 'ritual' was part of a seven-day "thanksgiving ceremony" in which death wasn't ever in the picture.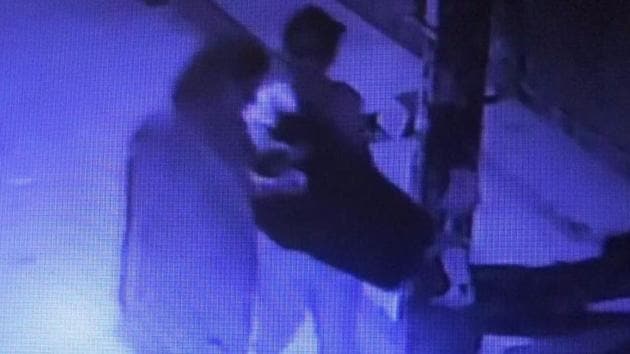 Updated on Jul 07, 2018 11:37 AM IST
In the Burari deaths case, the Delhi Police found CCTV footage on Thursday which indicates that no outsider entered the house from 10 pm on July 1 till the next day when 11 members of the family were found dead by a neighbour.
The footage from a camera installed outside a house opposite the residence of the family shows the elder daughter-in-law of the house, Savita, along with her daughter, Neetu, bringing five stools that were later used for the hangings.
Police are now probing from where the stools were brought and what reason was given to the person for taking the stools.
Here is how the events pan out in the CCTV footage:
June 30
10pm: Bhavnesh Bhatia's wife Savita and her daughter Neetu are seen bringing stools into the house. Police are still unsure about where they arranged it from.
10.15pm: The two teenage boys - Dhruv and Shivam - are seen entering the house with a bunch of cables procured from their plywood shop.
10.39pm: A restaurant staff delivers 20 rotis to the house; Bhavnesh pays the bill for the food.
10.57pm: Bhavnesh is seen taking their pet dog - an Indian pitbull mixed breed - out for a walk.
11.04pm: Bhavnesh returns with the dog. While he stays outside the house, another family member takes the dog inside.
11.05pm: Bhavnesh checks the locks of the shops and goes inside.
July 1
5.56am: A supply truck stops outside the house. Some men leave milk and bread crates outside the grocery shop.
6.03am: Truck driver reverses the vehicle in the lane and leaves.
7.14am: A neighbour - identified as Gurcharan Singh - enters Bhatias' home. He comes rushing out within 30 seconds after finding the 11 bodies.
Topics
Close Story