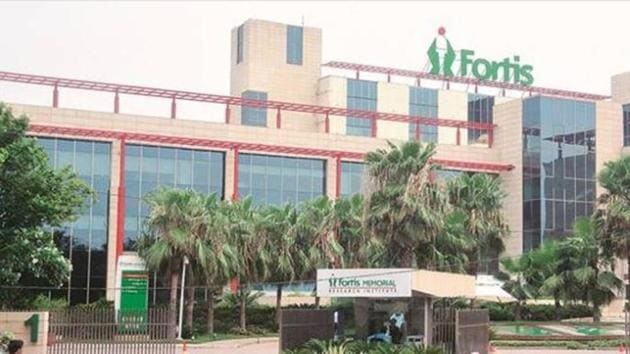 Patient weighing 200kg undergoes lifesaving bariatric surgery in Delhi
A team of six doctors took almost five hours to complete the operation. The woman has lost 30kgs and is recuperating well.
UPDATED ON FEB 22, 2018 12:40 PM IST
A 52-year-old patient weighing 200 kgs got a fresh lease of life after she underwent a lifesaving bariatric surgery at a private hospital in Delhi.
Losing weight had been a concern for the patient and had led to depression, hypertension, chronic obstructive pulmonary disease and diabetes mellitus over the years.
She had tried to introduce radical lifestyle changes by exercising diet and portion control along with routine exercise. However, the results often took time to show, weakening her resolve.
Her condition deteriorated steadily and eventually she reached a weight of 200 kgs, with a body mass index of 75.8, Randeep Wadhawan, director, MAS, bariatric and GI surgery, at Fortis Flt Lt Rajan Dhall Hospital in Vasant Kunj, said.
Obesity is described as having a BMI greater than or equal to 30.
The patient was brought to the hospital after she began to struggle to perform her day-to-day chores and was unable to walk or breathe properly. The doctors evaluated her condition and performed bariatric surgery for five hours on December 7.
Six doctors from various disciplines – pulmonology, cardiology, endocrinology and anaesthesia – worked together to ensure the surgery was completed smoothly. The procedure has resulted in loss of more than 30 kilos of her weight.
Immediately after the surgery, the patient was put onto a ventilator. The post-operation period was free of complications, however the patient was put on oxygen support. This continued for a week after she was discharged five days after the surgery on December 12.
"Once the operation was conducted we noticed that the patient's body was responding well," Wadhawan said.
"Movement became possible and easier. The patient was feeling lighter. Had we not conducted the surgery, it could have left the patient bed ridden for life. Currently we look at her being able to lose 100 kilos in the next 18 months and lead a healthier life," he added.
The patient described the trouble she had endured due to her weight. "The more I tried to lose weight, the more I seemed to gain. I couldn't move and was confined within the four walls of room. Finally when the decision to undergo bariatric surgery was taken, I felt a ray of hope. Now, that I have been given a second chance, I will live healthy and continue losing weight."
According to the WHO, obesity has tripled since 1975.
As of 2016, more than 1.9 billion adults were overweight, out of which over 650 million were obese. Out of the 39 per cent of adults who were overweight/obese in 2016, 30 per cent were men and 40 per cent were women.
People are considered overweight if their BMI is greater than or equal to 25. They are obese if their BMI is greater than or equal to 30.
Close