Delhi, Mumbai, 5 other airports to do away with handbag stamping from April
Updated on Mar 31, 2017 12:37 AM IST
Passengers at Delhi, Mumbai, Kolkata, Bangalore, Hyderabad, Ahmedabad and Cochin will no longer have to get their hand bags stamped for airport security clearance.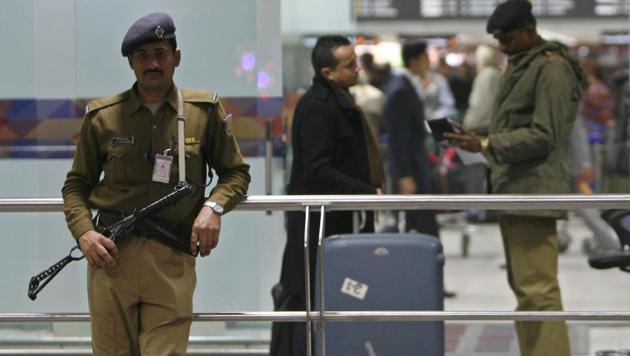 Domestic air travellers at Delhi and six other airports will not have to get hand baggage tag stamped anymore. The Central Industrial Security Force (CISF), has decided to do away with the procedure to speed up the check in process from April 1. Besides Delhi, the rule will be implemented in Mumbai, Kolkata, Bengaluru, Hyderabad, Ahmedabad and Cochin.
In December, CISF had started trial runs for this but stamping was resumed after a week due to security concerns. The BCAS had in February issued an order announcing that the procedure was to be done away with but the CISF had at that time object to immediate implementation of the plan. Following this, a joint meeting was held to iron out issues. "Appropriate measures have been taken. The cycle of security check will speed up and our staff will get more time to check suspicious baggage," CISF DG OP Singh said.
Recently, CISF had conducted trial runs in two phases at 12 airports and concluded that stamping of baggage tags could be dispensed with after certain modifications of security architecture in Security Hold Areas of the airports and installation of high definition CCTV cameras. These modifications were required to make sure that passengers could not access bags containing restricted items which are segregated by CISF personnel for checking.
"High Definition CCTV cameras focussed on the baggage screening system were required so that CISF personnel who cleared a bag could be easily identified to fix accountability," a CISF official said.
CISF had collected the feed back during the one-week trial run. "In Bengaluru, 89% of the passengers appreciated the move, while 11% said that stamp on tag brings a sense of security. In Delhi, over 2,400 flights were covered and in some cases, during random check at boarding gates, few suspicious items were caught. We were required to fill the gap before reintroducing it," the official added.
During the trial run from December 15-22, security check areas were monitored through CCTV cameras to ensure no passenger skips the mandatory check. CISF staff at the boarding gates have been asked not to check for baggage tag. The decision was taken after the D-G met representatives of all the airlines last week.
"As per the feedback, stamping causes inconvenience to passengers. Many a times, a passenger is turned away from the boarding gate if the tag gets misplaced," he further said.
Often if a traveller is asked to open a bag after it goes through a scan. Others in the queue have to wait till their tags can be stamped. "Now, if one passenger is stopped, others in the queue can move on to the boarding gate after security check. This will benefit the passengers and at no point, security will be compromised," he said.
Personalise your news feed. Follow trending topics