Odd even: Delhi set for second phase of traffic scheme to curb pollution
Apr 15, 2016 08:12 AM IST
The scenario is a repeat of the first phase of odd-even in January, when offices were closed due to the New Year and a weekend that followed.
Delhiiites can relax. Carpooling, juggling travel schedules and rushing for autos or the Metro can wait until Monday, when the real effect of the odd-even road-rationing scheme will be felt.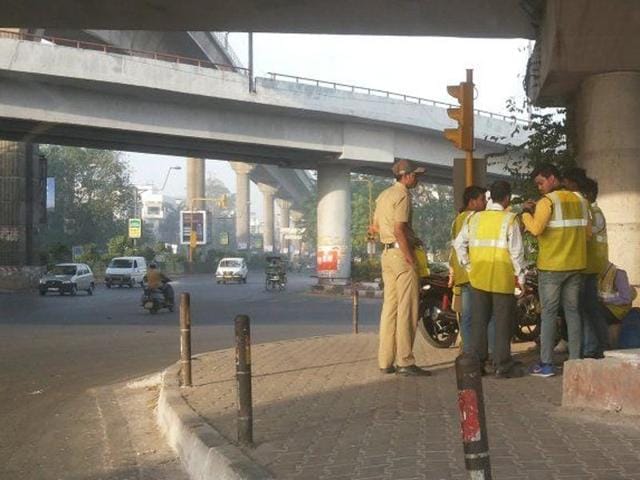 The radical initiative kicks off on Friday but its impact is expected to be blunt as the city is in the middle of a long weekend.
Thursday was a holiday for many owing to Ambedkar Jayanti; Friday is a holiday because of Ram Navami. This is followed by Saturday and Sunday, both of which are holidays for most schools and offices.
As a result, schools and offices are closed, and many Delhiites are out of town. Very few vehicles are expected to be on the roads over the three days.
Read: Odd-even returns: Fewer vehicles on Delhi roads during first run
It is only on Monday that students, frantic parents and harassed office- goers will feel the full force of the restrictions in the scorching summer.
The scenario is a repeat of the first phase of odd-even in January, when offices were closed due to the New Year and a weekend that followed.
Under the road rationing scheme, cars with number plates ending in even number will be allowed to ply on even dates and vice versa. The restriction is in effect between April 15 and 30; 8 am to 8 pm. Violators will attract a fine of Rs 2,000.
If things go according to Delhi transport minister Gopal Rai's plan, your neighbour could be the one requesting you to follow the rule before you encounter a single traffic police personnel or civil defence volunteer.
"The government is ready for the second phase but we request people to contribute via social policing. If someone in your neighbourhood is violating the restriction, please request them to follow it," Rai said.
But two things are different this time around. First, schools were closed in January, which meant the government only made arrangements for office goers.
Read: Odd-even back: Sharing cabs to hiring buses, how Delhi plans to travel
But this time, the scheme has already run into controversy over plans to figure out how parents will drop their children to school.
This also means the government cannot press hundreds of schools buses into service to bolster public transport.
Second, the scorching summer is expected to make Delhiites more reluctant to use packed public transport.
Acknowledging that the weather is very harsh, Rai said that emergency services, caps and umbrellas will be made available to protect civil defence volunteers while they are on the streets.
"We are making arrangements for lemonade as well. If there is an emergency, people can call 011 42400400 for help. People should also encourage the volunteers," he said.
On Friday, the maximum temperature is expected to hit the 40 degrees Celsius mark for the first time in central Delhi. On Thursday, the maximum temperature was recorded as 39 degrees Celsius, three degrees above normal.
Read: Delhi Metro to add three trains, 56 trips daily during odd-even