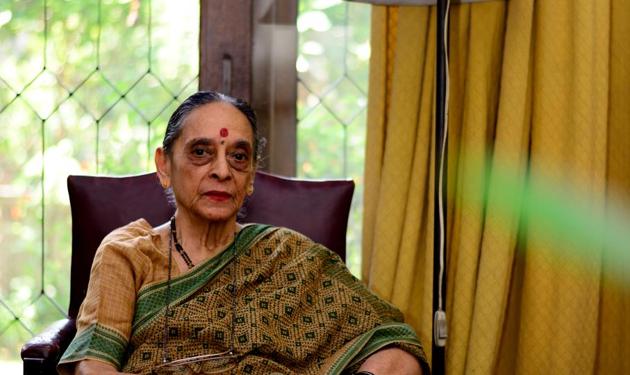 Three months before death, jurist Leila Seth donated body for medical research
Leila Seth, the first woman judge of the Delhi high court, died of a cardiac arrest at her home in Noida on Friday night, her family and doctors have said. She was 86.
UPDATED ON MAY 26, 2017 03:43 PM IST
Leila Seth, 86, the first woman judge of Delhi High Court pledged her body for medical education three months before her death due to cardiac arrest on Friday night. Her body was given to Army College of Medical Sciences.
"Her's was a whole body donation. Organ donation is usually done in brain dead patients (a person who has completely lost brain function and is kept alive using ventilator). All organs have to be harvested and transplanted within a stipulated time period otherwise the organs are not viable," said Maj Gen NC Arora.
A heart usually has to be transplanted within four hours, lungs within four to six hours, liver in six to 10 hours and kidneys around 24 hours.
She died of a cardiac arrest, making her heart unviable. She also had diabetes.
"Apart from that, after a certain age organ donation is not possible. At 86, it is good that she decided to go for whole body donation. We need such role models donating body for medical education, it sets an example for other people," said Major Gen Arora.
At All India Institute of Medical Sciences (AIIMS), of the 50 to 60 bodies received by the anatomy department every year, 80% belong to people above the age of 70 or 80.
"We mostly get the bodies of old people because we accept donations only in the cases where the death has been certified by a medical practitioner and there is no medico-legal case," said Dr TS Roy, head of the department of anatomy at AIIMS.
The department receives maybe 2 or 3 bodies of children in a year and a few foetuses every now and again. "People are very emotional when it comes to children and hence they do not want to donate," said Dr Roy.
What is interesting is that there is a rising trend when it comes to organ donation in the past one year after the prime minister mentioned it in his 'Mann ki Baat' and awareness drives conducted after.
However, the number of whole body donations has stagnated.
"We do get the required minimum of 50 – 60 bodies for teaching purposes every year, but the number has remained the same more or less. There was just a slight increase after famous donations by Jyoti Basu and Nanji Deshmukh," said Dr Roy.
Close