Youth dies after being thrashed by Delhi cop at Dussehra fair
Published on Oct 27, 2015 12:16 AM IST
A 19-year-old youth, who was allegedly beaten up by a Delhi police constable four days ago, died of injuries on Monday morning.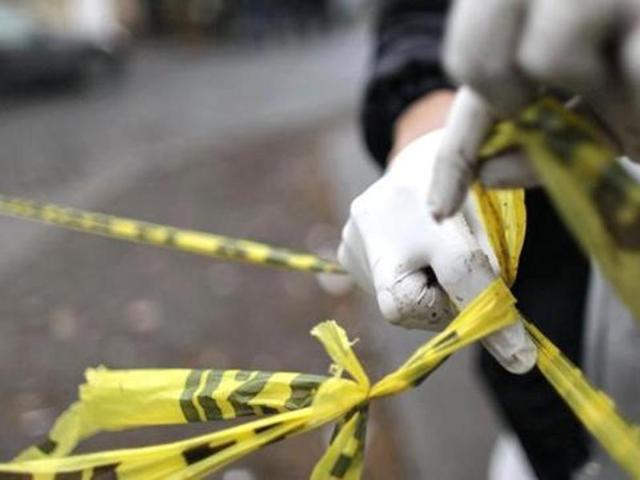 A 19-year-old youth, who was allegedly beaten up by a Delhi police constable four days ago, died of injuries on Monday morning. Local residents, including relatives of the victim, blocked the highway near Outer Delhi's Singhu border area, demanding arrest of the policeman.
Constable Pramod, who has been suspended, allegedly thrashed the victim, Rajan, at a Dussehra fair on October 21.
Rajan reportedly had an argument with a man when he was buying a ticket for a joy ride. The man told Rajan that the Rs 500 note given by him was fake. But Rajan argued that he gave him the right note and that man on the counter must have replaced it. Following the argument, the counter incharge called constable Pramod, posted at the fair.
Pramod allegedly took the teenager behind the joy ride and thrashed him till he collapsed.
"The policeman punched my brother, slapped him and kicked him mercilessly till he collapsed. After the policeman got tired he opened a bottle of water to drink. When my brother asked for a sip, the constable placed his knee on his chest and shoved the water bottle into his mouth. He again hit him on the chest with his other knee till my brother fell unconscious. When I reached the spot to rescue him, the policeman slapped me too and threatened to implicate me and my family in a fake currency note racket case," Rajan's brother Ravi told HT.
"For over three days Rajan kept complaining of chest pain and even vomited blood. He succumbed to his injuries this morning," Ravi said.
Rajan's father said that they took Rajan to three hospital in the last three days but the doctors told them that he is fine and that he should be taken home. "None of the doctors diagnosed any illness. Rajan kept complaining of chest congestion and pain. We even took Rajan to Harishchander hospital and LNJP, but the doctors told us that he is fine and sent him home," his father said.
On Monday morning around 5:30am Rajan asked his father for a glass of water as he was feeling pain in his chest, following which he went to sleep. He was found dead around 10am.
"Who is to be blamed for his death? The policeman who beat him up so mercilessly or the doctors who did not attend to him?," asked a relative.
The police have suspended the constable and initiated a departmental inquiry into the matter. A board has been constituted to conduct the postmortem examination which will ascertain the exact cause of death. "We have initiated an inquiry and are verifying the allegations," said Vikramjeet, DCP (Outer district).