Censor board, its chief need to start treating Indians like adults
Updated on Nov 24, 2015 12:39 AM IST
The censor board chief is out of sync with social mores and risks ridicule with his strictures on film scenes.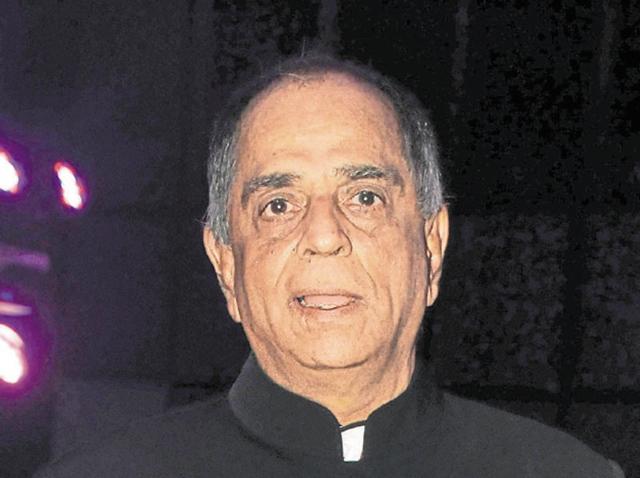 Pahlaj Nihalani, chairman of the Central Board of Film Certification, apparently struggles to stay out of the news.
After spats with students of Film and Television Institute of India and his attempt to ban certain words from Indian cinema — that included cuss words, 'Bombay' and 'double meaning any kind of words' — the chairman has again drawn attention by truncating the duration of kissing scenes in the latest James Bond's film, Spectre.
Mr Nihalani made matters worse for himself this time while trying to justify the Bond movie cuts during an interview with Mumbai Mirror, which has evoked a lot of mirth on social media.
Rather than carefully articulating the rationale for his conservative stance, Mr Nihalani got irritated with the line of questioning and resorted to some downright crude retorts.
He maintained that the board is liberal ("We have passed the kiss!") but offered no reason as to why a kissing scene was reduced by 20 seconds. The entire method of judging and regulating sensuality via the prism of time provokes ridicule because there's no defendable principle guiding it, save an arbitrary, narrow understanding of 'culture'.
He implies that since "India is a land where people put Gangajal on their face" some restrictions are in order.
There is certainly a case that children should not be exposed to sensitive content but Mr Nihalani's views on regulating movie content for adults are arguably out of sync with current sensibilities. He seems to think that adherence to certain timeless customs is coterminous with diffidence on sexual matters.
It is not clear if such conclusions are empirically verifiable but it is reasonable to argue that the sexual mores of Indians are rapidly changing owing to globalisation, urbanisation and the reach of the Internet.
India is fast changing; censoring movie content without reference to social dynamics undermines the board's credibility and Mr Nihalani's remarks also embarrass the NDA, which appointed him.
Read More:
The Spectre haunting India looks like Pahlaj Nihalani
Sanskar 101: Censors ban sex and swearing from James Bond lexicon
CBFC should provide certification, not censor stuff: Rajyavardhan
Personalise your news feed. Follow trending topics