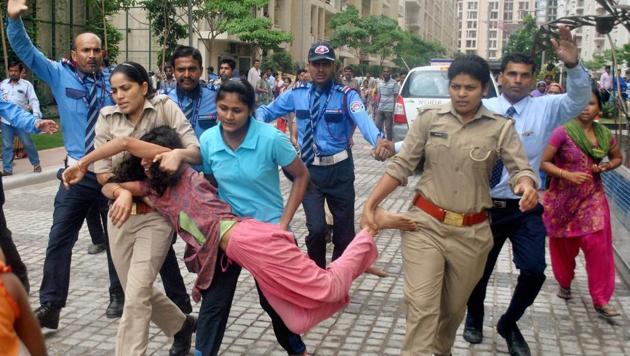 Domestic workers need a law to safeguard their rights
There are at least four million domestic workers in India, mostly women, minors and migrants who belong to the lowest end of the economic spectrum. It is time to implement the 'Domestic Workers Welfare and Social Security Act, 2010' Bill.
UPDATED ON JUL 14, 2017 08:59 AM IST
The problem of domestic workers being ill treated is not a new one. The recent case of a minor girl in Noida being accused of stealing; and the counter allegations of her ill-treatment are the latest in a long list of incidents involving domestic workers and questions of the rights of such workers. According to estimates by the International Labour Organisation (ILO), there are at least four million domestic servants in India. Most of them are migrants, women, many are minors, and belong to the lowest end of the economic spectrum. This makes them easy to replace, and easier still to exploit. Since they belong to the unorganised sector, there are no laws safeguarding their rights – no minimum wage requirements, no health or insurance benefits, and no job security whatsoever.
Horror stories of domestic workers being locked in cupboards, beaten, and starved have become almost routine. The need for a law protecting the rights of this vulnerable community has once again come to the fore with the latest incident. India is a signatory to the ILO's 189th convention, known as the Convention on Domestic Workers; but has not ratified it yet. The convention mandates that domestic workers be given daily and weekly rest hours, their payment must meet the minimum wage requirement, and that they should be allowed to choose the place where they live and spend their leave. Ratifying states are also required to take protective measures against violence against such workers and are required to enforce a minimum age for employment. However, since these provisions are not binding on those countries that have not ratified the convention, India is not obliged to enforce these recommendations.
There has been an attempt at creating a law within the country in the form of the 'Domestic Workers Welfare and Social Security Act, 2010' Bill, drafted by the National Commission for Women (NCW) which attempted to bring this large and vulnerable work force into the mainstream. But little progress has been made in passing this bill so far. It is perhaps past time that India revived debate on this very important bill.
Close