Gurgaon: 14-year-old maid tortured, found locked in cupboard
Oct 17, 2015 02:58 PM IST
A 14-year-old girl from Jharkhand, working as a domestic help, was rescued from a house in Gurgaon's Krishna Colony on Wednesday night.
Gurgaon police have arrested a businessman and employer of a 14-year-old minor girl who was rescued from a house in Krishna Colony of Gurgaon on Wednesday evening by an NGO and Gurgaon police. The girl was found with deep bruises all over her body.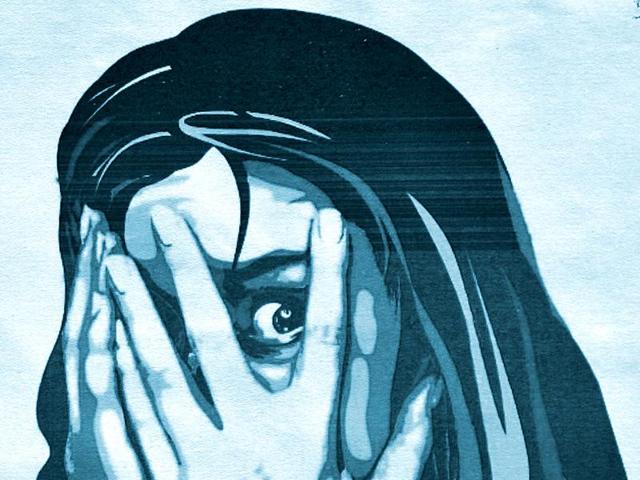 The police had registered the case against the husband and wife under section 323 (Assault), 506 (Threatening for life), 374 (Unlawful compulsory labour), 344 (Wrongful confinement for ten or ore days) and 34 of IPC.
"The victim who was working in the house from last one year was given only two chapattis a day and when she was taken to the chairman of Child Welfare Committee (CWC), Shakuntala Dhull's residence on Wednesday the girl snatched biscuits and asked for food as she could not control hunger", said Rishikant, a member of the Shakti Vahani NGO which helped rescue the Jharkhand girl.
The statement of the victim was recorded in front of the CWC full bench on Thursday at Mini Secretariat.
The girl was given first aid on Wednesday night and she had knife injury mark on her back which was four days old, said police.
The victim is a resident of Gumla district in Jharkhand and has been working as a domestic help for the past one year.
The girl, who belongs to a tribal family, was locked in a cupboard of the back room. She had deep bruises and a deep knife cut on her back.
A neighbour had called the police on Wednesday and alleged that the family was torturing the girl. The family somewhow caught wind of the raid, and locked the girl in an almirah.
The police received a similar call later on Wednesday evening, and, with the help of an NGO that specialised in children's welfare, Shakti Vahini, were able to find and rescue the 14-year-old.
Rishikant of Shakti Vahini said, "We rescued the girl who was behind the almirah. She suffered with deep bruises all over her body. She told us that the owners used to beat her up for every small thing and was also kept empty stomach."
The CWC has also informed the chairperson of National Commission of Scheduled Tribes after the incident.
The girl also claimed she never received her salary. She was sent to civil hospital for medical examination.
ACP (City) Anil Yadav said, "We immediately registered the case and booked them under relevant sections, the wife is still at large and we are conducting investigations".
(With inputs from Isha Sahni)