Electric cars are a novel idea, but Modi government may find it tough to implement
Updated on May 08, 2017 02:49 PM IST
If the power plant is burning coal, then driving an electric car accomplishes nothing as far as the climate is concerned – and the pollution is merely moved from the city centre to the exurbs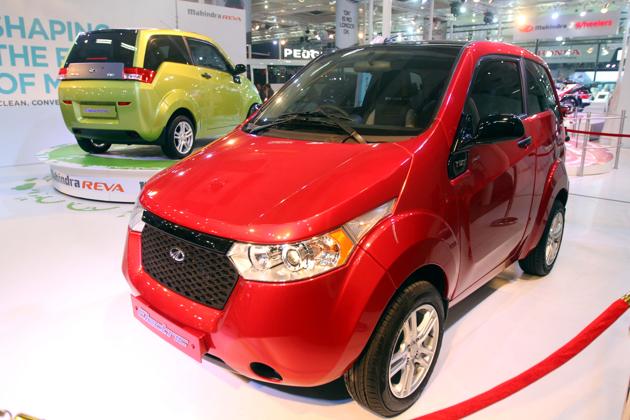 India plans to drive the internal combustion engine to extinction. The Narendra Modi government has set a sales target of six million electric vehicles by 2020 with an even more ambitious goal of having sales of new oil-driven vehicles ceasing by 2030. It is not clear if these targets include plug-in hybrids and fuel cell vehicles or refer only to electric battery cars. The benefits for a country whose cities are choking on air pollution and one that is considered among the most vulnerable to climate change are obvious. There are gains for the macro-economy if electrification allows India to reduce its oil and gas import bill, already the fastest-growing among the major economies. Finally, if India can develop a suitable technological lead and manufacturing base for such vehicles, it could allow the country to leapfrog ahead of others in the automotive sector.
New Delhi is considering forcing taxi fleets to become wholly electric as a first step to generating the demand for electric vehicles that is so crucial to getting such programmes off the ground. But the more innovative idea is to have the batteries in the vehicles be leased rather than bought as part of the price tag of the car. In most electric vehicles the battery is the most expensive item, sometimes as much as two-thirds of the cost. If the battery's capital cost is absorbed into a long-term rental fee, electric vehicles become much more affordable.
Pricing will be crucial. China, which sells more electric battery and plug-in vehicles than the rest of the world combined, took the path of direct subsidies for electric car vehicles. While the number of such cars grew dramatically, petrol and diesel vehicles still dominate in China and are still relatively cheaper. Worse, the subsidy bill has become swollen by corruption and leakages and has cost Beijing a cumulative $12 billion. The other concern will be the fuel source of the electrical power. An electric car transfers the carbon emissions from under the bonnet into the power plant. If the power plant is burning coal, then driving an electric car accomplishes nothing as far as the climate is concerned – and the pollution is merely moved from the city centre to the exurbs.
The Modi government deserves praise for the sheer ambition of the idea and its continuing commitment to greening India. However, given how the renewable energy sector is still not self-sustaining, the real challenge will be the actual implementation of something that will be created almost from scratch.
Personalise your news feed. Follow trending topics