Piecemeal efforts to curb bad air are futile
Updated on Jan 10, 2023 07:53 PM IST
The current spike in pollution shows that even for the winter months, the city needs a more holistic approach that combines immediate, short-term steps with long-term planning that focuses on the scientific, environmental and socioeconomic factors that exacerbate pollution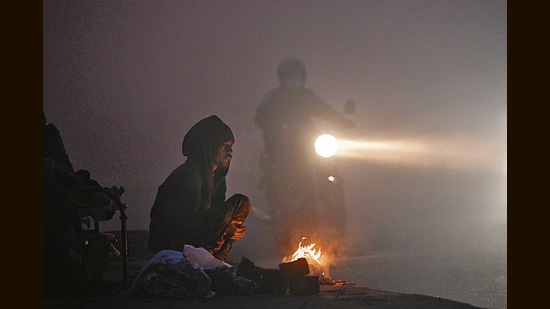 A combination of low wind speed, low tempe-ratures and fog has taken the Capital's air to toxic levels again, prompting the Commission for Air Quality Management (CAQM) to enforce a ban on BS-III petrol and BS-IV diesel vehicles in Delhi this week. Monday was the city's first "severe" air day of the year, with an air quality index (AQI) of 434. Tuesday was the second, at 407. This came roughly a month after CAQM banned all private construction in the city, with a spike in pollution in the first week of December. However, the measures are relaxed once air quality improves and appear to be largely reactive to environmental and other factors that affect air quality in the Capital.
In this case, low temperatures and placid winds have amplified the impact of local pollutants and pushed Delhi's winter air to noxious levels. Moreover, the bitter cold forces people — many of them from poorer socioeconomic circumstances — to burn open fires and waste as ways to keep warm, adding to the haze shrouding the city.
This newspaper has noted before how piecemeal efforts to curb pollution are not working in the pre-winter months, where farm fires push already poor air to dangerous levels. However, the current spike in pollution shows that even for the winter months, the city needs a more holistic approach that combines immediate, short-term steps with long-term planning that focuses on the scientific, environmental and socioeconomic factors that exacerbate pollution. Anything less will not be enough to dispel the smog that's currently choking Delhi.
This Republic Day, unlock premium articles at 74% discount
Enjoy Unlimited Digital Access with HT Premium