Smoking is not glamorous, it's a killer
Aug 31, 2016 09:22 PM IST
The tobacco industry entices current and prospective tobacco users with images of superstars smoking and the deceptive comfort that the tobacco user, like characters on the screen, is a healthy person
The Shyam Benegal committee report on the Cinematograph Act has been in the news lately with its recommendations on the "Movie Rules," which stipulate that the television and film content that promotes tobacco consumption must also highlight the harm that tobacco does. A little-discussed aspect of this debate is that the "Movie Rules" give a voice to a generation of young victims of tobacco, empowering them to share their plight.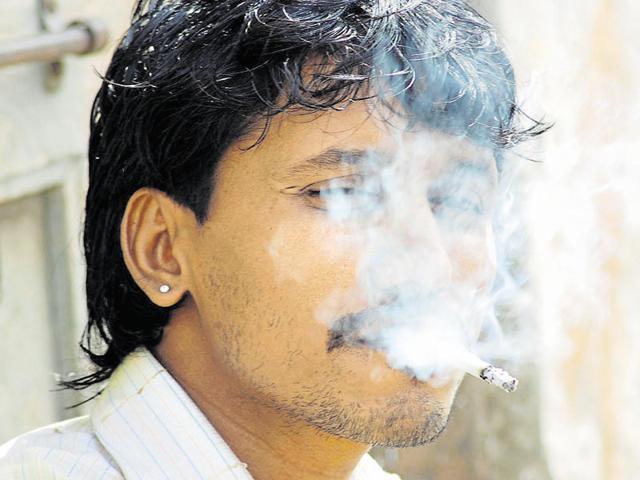 Read: 4 police districts tobacco-free only on paper
Tobacco use is the single-greatest cause of death and diseases, and is responsible for one million casualties in India every year. If left unchecked, the number of such deaths is expected to rise to eight million annually. Each year tobacco-related illnesses cost our economy $22.4 billion. Of all the countries, India has the highest proportion of oral cancer patients among young adults.
Behavioural science says that people sometimes take irrational decisions because these are manipulated by the information available to them. The same is the case with tobacco. The industry spends billions of dollars, depicting tobacco use as glamorous.
Read: Want to quit smoking? Finding a home away from the tobacco shop may help
When the international and national regulations against the direct advertising of tobacco came into force, product placements of tobacco in films increased. Studies have shown that exposure to such depictions has increased tobacco consumption, particularly among the youth. The tobacco industry entices current and prospective tobacco users with images of superstars smoking and the deceptive message that the tobacco user, like characters on the screen, is a healthy person.
Public service announcements (PSAs) featuring victims of tobacco, currently broadcast under the "Movie Rules", destroy that myth. They bring out the bad consequences of tobacco consumption. And the PSAs are produced to deliver the strongest possible impact. As Vital Strategies described last month in an academic paper published in the journal Tobacco Control, PSAs are developed after close contacts with victims, their families, and their physicians. Each PSA is then tested among tobacco users to ascertain if the message is clear and understood. Vital Strategies has found that it is critical to the victims and to the tobacco users in the focus groups that the victims are heard, and what they say is conveyed to tobacco users.
Read: Anti-smoking warnings in films may go
While the tobacco industry is rich and powerful, most victims of tobacco are poor and voiceless. Tobacco users are found in 62.7% of India's poorest households, and among 38.4% of adults in rural areas. More than 4.5 million women and children are employed in the industry, with many falling ill because of the exposure to tobacco. They get paltry wages, and studies have shown that 10% of the expenditure of people in low-income households in low- and middle-income countries is on tobacco. Tobacco consumption impoverished 15 million people in India in 2004-05 alone.
Read: WHO compliments Xi for quitting smoking, hopes to have big influence on China
The dangers of tobacco must not be concealed. We have a duty to help tobacco users. Progress cannot be achieved without a healthy population. The hard-hitting messages are essential to cut through the lies and false comfort that tobacco promotion in films helps to maintain.
Nandita Murukutla is country director, Vital Strategies
The views expressed are personal
"Exciting news! Hindustan Times is now on WhatsApp Channels
Subscribe today by clicking the link and stay updated with the latest news!"
Click here!