Stop burying head in the sand: India must see the signs to fight terrorism
Other than killing people, terror attacks can damage the economy and so it is also imperative that our critical economic zones are safeguarded properly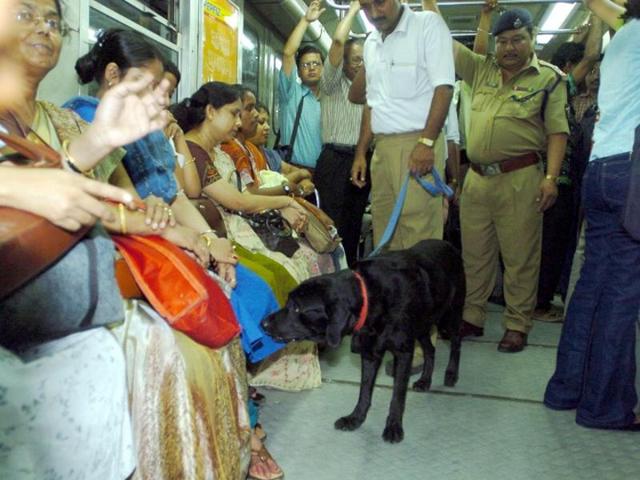 Updated on Aug 08, 2016 10:34 PM IST
In 2015, the University of Maryland's Global Terrorism Database — one of the world's most comprehensive sources of information about terrorism — ranked India 6th out of 162 nations most-affected by terrorism in 2014.
While such rankings put things in perspective and push states to improve their security apparatus, India has been a slow learner on this count despite the challenges it faces. This uncomfortable truth has been revealed by Hindustan Times' seven-part series, 'How Safe Are We?'. Taking a cue from the recent attacks in various places across the world — airports, malls, religious sites, office buildings and public recreational locations — the series does a rapid assessment with the help of security experts on the vulnerability of similar places in India that are frequented by thousands of people daily.
Read | Vulnerable to terror threats, Kolkata metro a daily risk for commuters
While the places chosen are varied in terms of their nature and usage, certain aspects stand out: First, in many of these sites, basic precautions such as frisking are not done; requests for anti-terror infrastructure such as metal detectors and trained staff are not met quickly, and when it comes to responsibilities, there is a serious lack of cohesion among different departments managing security.
For example, in the busy Mumbai airport, a security official refused to investigate a car parked in the wrong place, saying that it was the work of the police. At Lucknow's Bara Imambara, the HT team found, there was hardly any frisking at the gates. On the other hand, the famous Meenakshi temple in Madurai has several layers of security but lacks the preparedness to deal with new and evolving forms of extremism such as lone-wolf attacks.
Read | Madurai's Meenakshi Temple not equipped to handle lone-wolf attacks: Experts
Experts say this holds true for other national centuries-old temples and heritage structures that dot the state and the country. Other than killing people, terror attacks can damage the economy and so it is also imperative that our critical economic zones are safeguarded properly. Even though many such economic hubs have functional CCTV cameras and security layers, they too are vulnerable. A case in point is Cyberabad IT Park. The 109-acre IT SEZ has state-of-the-art electronic surveillance systems with over 150 high-definition CCTV cameras being monitored by a team of experts at a command and control centre in the main building of the corporate office. But, the "most glaring security lapse" is at the main entrance where there is no physical checks of vehicles or frisking of people.
Read | 9 blasts, 60 deaths later, Jaipur is yet to get its security act together
What needs to be done is not rocket science. Bureaucrats know it, security experts know it and politicians know it. But even at the sake of repeating ourselves, we will say it again: The national affliction of burying our heads in the sand has to end to fortify India against terror attacks. We need to plug the loopholes now and not wait for another attack to happen.
Read | Cyberabad IT Park's guards can't hold off terrorists for even 3 mins: Expert
Read the full seven-part series: How Safe Are We?
Close Story