Pariksha Pe Charcha 2023: PM Modi launches masterclass for exam warriors
Jan 12, 2023 07:10 PM IST
Prime Minister Modi has launched masterclass for exam warriors. The PPC 2023 event will be conducted on January 27, 2023.
Prime Minister Narendra Modi has launched masterclass ahead of Pariksha Pe Charcha 2023 event. The masterclass for exam warriors introduced by the Prime Minister is a part of PPC 2023 scheduled to be held on January 27, 2023.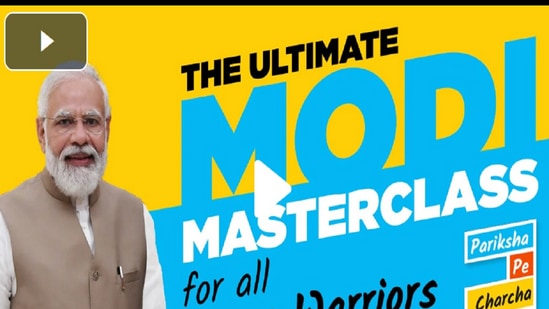 PM Modi took his official twitter handle to make the announcement. The tweet reads, "It is exam season and as our #ExamWarriors are immersed in exam preparations, sharing an interesting repository of Mantras and activities that will help ease exam stress and also help celebrate exams. Have a look…"
This masterclass will bring together all the important themes that the Prime Minister has touched upon in his interactions. Many questions that a young person may have around the topics of exams and life would be found here, along with the answers.
The newly launched class is hosted by Narendra Modi website where videos of the Prime Minister having question and answers is posted in it along with text summary of the concepts and graphics that captures the message.
The registration for PPC 2023 can be done till January 27, 2023. The event will also take place on January 27 at Talkatora Indoor stadium where the Prime Minister will share tips with students to overcome exam stress and answers their questions related to education and career.