Navjot Gulati on war of words with Kanika Dhillon: Don't know why it has become about sexism
Writer-director Navjot Gulati opens up about the backlash he received for his remarks against writer Kanika Dhillon, saying the issue of credit system is getting derailed.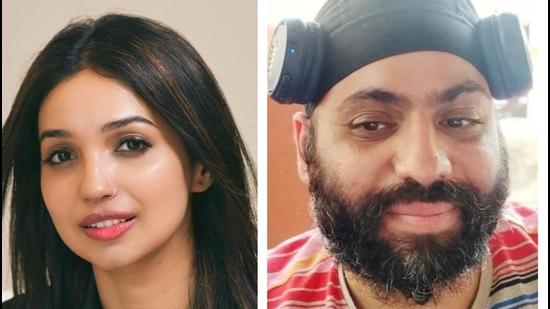 Published on Jun 15, 2021 06:53 PM IST
Navjot Gulati is getting slammed for his remarks against writer Kanika Dhillon, which have been labelled as "sexist and misogynist" by many on social media. Now, the writer-director has come forward to clear his side of the story, saying Dhillon has derailed the issue of credit, and made it about sexism.
"I just made a quip. If I am saying anything using a personal life as an example without tagging anyone, am I doing a crime? I agree, maybe, I should have used different words. But does that mean that you will derail the whole issue, and make it about your personal agenda where you want to portray yourself as a victim," Gulati questions while talking about Dhillon's reaction to his posts.
It started earlier this week when Gulati tweeted, "If you want top billing as a Screenwriter in a trailer (something that should be the norm) You need to marry into the production house. Once the Writer becomes a family member, is treated like an Actor-Star. #Goals", while referencing Dhillon getting a separate writer's credit slate in the recently released trailer of Haseen Dillruba.
Gulati asks, "If I am making a joke out of it, shouldn't we as society have a sense of humour".
Dhillon came forward to slam the "sexist and misogynist" remark, finding support from many celebs, including Taapsee Pannu, Aniruddha Guha and Bejoy Nambiar. That has left Gulati confused.
"I don't know what the issue is here. Why has it become about feminism, gender discrimination and sexism. I just fail to understand that. The main issue has been derailed, which is about every writer getting due credit," he says, adding that Dhillon is using her "PR machinery to make the issue about her and the film".
Asked about his remarks being labelled as 'sexist', the Jai Mummy Di maker shares, "Are we then saying ke one quip is enough for me to be termed as a sexist person? Is that the age and society we live in? If my one quip makes me sexist, then I guess everyone should look into the mirror".
Gulati continues, "The thing that needs to become a national issue is why OTT platforms don't bother to give credit to the writers in the trailer. We need to ask why the movie fraternity is not talking about it."
The director says he is happy that Dhillon has got credit, but hopes that the practice is continued by all for all.
"If it happens, I will openly apologise to Kanika Dhillon, and say thank you to her, because she has done something for which I was fighting for the past one year. For me, she will be a hero. If that is the output, I am happy to be called a villain," he says, continuing, "But if this is being turned into anything around gender, which it is not, then I am not going to stand back".
In the end, he also expresses gratitude to Dhillon for getting him into the news.
"Mujhe itni publicity aaj tak nahi mili. I want to thank her because people remembered me because of it, and maybe I will get work. If that happens, I will thank her publicly," he confesses.
When it comes to the issue of credit, the director says unity is the key to bring a change.
"The same actors who speak on 2000 issues should raise their voice and ask for a uniform credit system for all projects on all platforms," he shares.
Close Story