Sidharth Malhotra says Mission Majnu is not 'in-your-face' like Ek Tha Tiger: 'It makes for a fresher watch'
Jan 14, 2023 06:56 PM IST
Sidharth Malhotra talks about what makes Mission Majnu stand out from other spy thrillers and talks about his role in the film.
Sidharth Malhotra is returning to the cine screen with Mission Majnu, his first release of 2023. The actor plays an Indian spy in Pakistan in this inspired-by-real-life tale set in the 1970s. As the movie gears up for release, Sidharth sat down for a chat with Hindustan Times about the film, its delayed (and eventual digital) release, and his role. (Also Read | Sidharth Malhotra reveals he has Kiara's number on speed dial, months after she admitted to having him on speed dial)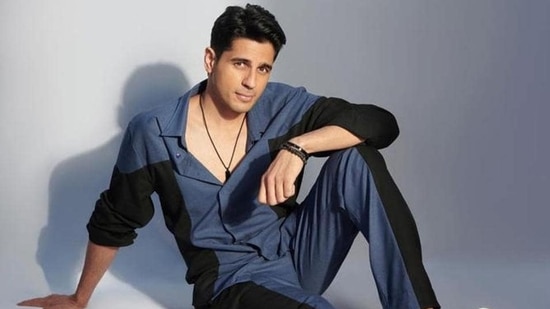 In Mission Majnu, Sidharth plays Tariq, an Indian agent in Pakistan, working to foil plans of an offensive against India. The plot is inspired by the work of unnamed real Indian spies. Talking about what drew him to the role, Sidharth says, "It is inspired by true events so we had a lot of public domain information as to what really transpires, at least for my character, when people go abroad from agencies across India to protect the country. They don't really go guns blazing. The whole idea is to be so secretive and so unassuming that the person could be in this room and we wouldn't know. So that dynamic of being unnoticed and unknown in a vast majority of people and not standing out was so interesting to me. This is the first time for me playing a character based in the 1970s so there is a retro aspect to it. The lingo is different and since I am an Indian spy in Pakistan, he speaks Urdu and portrays himself to be different. There are so many layers."
Stories of Indian spies are currently a dime a dozen on the web and cine platforms. What makes Mission Majnu so unique that it will stand out? Sidharth has a straightforward response, "The tonality of it!" He elaborates, "This is a spy genre which is not taking that in-your-fae hero approach. I don't even use guns in the film. There is one action piece where he is using a gun because in reality, it would defeat the purpose if he was going out killing everybody. I really love the way they would work on information gathering, which is more of trial and error. That is the USP. It has an emotional graph for sure. It is not an out-and-out action film like James Bond or Ek Tha Tiger, where they are blasting things around. I think it makes for a fresher watch."
Mission Majnu will release on Netflix. The film was initially slated for a theatrical release in 2022. It saw its release date pushed back twice and eventually saw a platform shift as well. But Sidharth does not feel that any of these factors hurt the film. He says, "A good film gets its due. It will make that noise because word of mouth travels. I think it's imperative to focus on your quality now. You can't give something that is half-baked and not up to the mark. But there are many avenues now. With Netflix, we are coming to your homes now because the dynamics of how people look at theatrical releases has changed too. So yes, lines are blurred."
The actor does admit that the commerce of cinema has created a certain template for films. "In the current scenario, on Friday, we become obsessed with things like 'I will do this and my film will be a hit'," says Sidharth, adding, "The producer says if I can do this number, I can say my film is a success or profitable. We are all desperately trying to get that perception. It is tiring at times, maybe not even accurate at times. Only a longer span of time will tell you what an actor has contributed to the field. It can't be judged on that Friday or that weekend."
Mission Majnu, directed by Shantanu Bagchi, also stars Rashmika Mandanna, Parmeet Sethi, Kumud Mishra, Rajit Kapur, Arjan Bajwa, and Sharib Hashmi. The film will release on Netflix on January 20, 2023.