DJ Snake: Every time I go to India, I make sure to find some music and artistes
Published on Aug 26, 2022 11:44 AM IST
International electronic artiste DJ Snake opens up about his love for India, and his admiration for actor Jacqueline Fernandez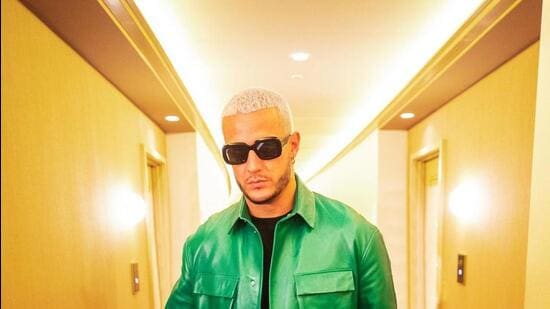 International electronic artiste DJ Snake is all set to return to India after over two years since the waves of pandemic took over the world, and he is all charged up to rekindle his love affair with the country. In fact, he also drops a hint of collaboration with an Indian artist soon.
Snake, whose release name is William Grigahcine, will be coming to India in November for a six city tour, which will start off in Ahmedabad on November 18, followed by pit stops in Delhi, Hyderabad, Pune, Mumbai and Bengaluru. His last visit to the country was in 2019.
Coming back to India will be one of the biggest highlights of my year. India is Magic. I love the culture, the energy, the food and the people. I can't wait to be in India," says the French Powerhouse.
Giving a special shout out to all his 'desi' fans, the 36-year-old adds, "Indian fans are very passionate and that's what I love about them. I put a lot into my music and concerts and it feels great to see the level of passion that they give me back".
"Honestly, the energy I feel when I am in India is one of the most memorable things. The feeling is so much different from anywhere else in the world," says the musician, known for songs such as Turn Down for What, Lean On and Magenta Riddim.
Just a glimpse of his discography reflects that India has played a canvas several times in his career. He shot Lean On on the outskirts of Mumbai and Magenta Riddim in the country with a mostly Indian crew. Last year, he collaborated with Tamil singer Dhee to recreate the latter's hit dance track, Enjoy Enjaami.
Opening up about how the country inspires him, the French EDM artist and producer shares, "I am still learning a lot about different Indian subcultures. Every time I go to India, I make sure to find some music and artists that I haven't heard about in the past and sit with it".
Ask him about collaborating with an Indian musician, and DJ Snake says, "That is a real possibility. I am in contact with some Indian musicians now and we are exchanging some inspirations and ideas".
His response makes us wonder if it has something to do with actor Jacqueline Fernandez as he keeps on dropping comments on her posts on Instagram. Prod him about it, and he wants to keep it a secret.
"I had the opportunity to meet her on my last trip to Mumbai and I am a big fan. I would love to do something with her in the future. Only time will tell," he ends.
Personalise your news feed. Follow trending topics