I am game for experimenting with diverse characters: Hitesh Bharadwaj
Published on Dec 17, 2021 07:03 PM IST
Last seen in shows like Choti Sarrdaarni, Suvreen Guggal: Topper of the year, along with the film Jaane Kyun De Yaaron, actor Hitesh Bharadwaj urges all to come forward and stand for each other in these tough times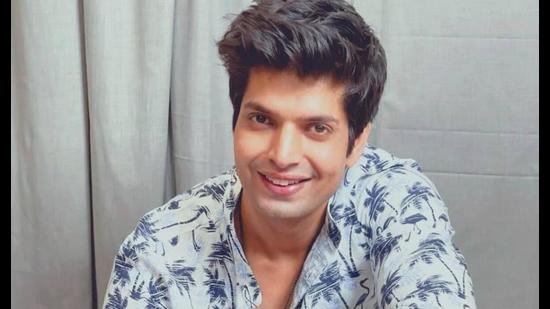 Last seen in shows like Choti Sarrdaarni, Suvreen Guggal: Topper of the year, along with the film Jaane Kyun De Yaaron, actor Hitesh Bharadwaj urges all to come forward and stand for each other in these tough times.
"I feel sad when I see how many of us have lost compassion for our fellow human beings. It's not always about money, even a simple concern can make someone's day. The last two years have been unimaginably tough for each one of us. Our technicians and daily workers have been hit the most, and it's quite obvious that how much support they need from all of us. Lavish lifestyle, parties and weddings can wait, there is always time for that. What should be our concern as of now is to work on how much help and support we can offer to those in dire need," says Mathura-lad Bharadwaj.
The Agar Tum Saath Ho actor has tried not to restrict himself in terms of roles.
"I am always game for experimenting with diverse characters. As it is, TV has limited scope for male actors, so in such a case, I consider myself lucky to have got an opportunity to explore a range of roles with each being different from the other. Work has shrunk, and budgets have reduced, so in such scenario, if I have a good project in hand, then it's truly gratifying for me as a performer," he says.
Bharadwaj has been into writing too and has penned down poems and a few stories. "I was all set to take up writing screenplay and dialogues for a project, but then a TV daily was offered, so I opted for the latter. Writing took a backseat for the time being. Also, I had planned to get my first poetry book published, but this pandemic has put that on hold too. If all goes well, my book release as well as maybe penning a short film script is also on the cards."
Talking about his ongoing show, he adds, "I am happy with the way my character is going forward in the ongoing show Iss Mod Se Jaate Hain, where I am playing a simple yet layered role. I strongly feel that this is going to be a memorable show for me."
Personalise your news feed. Follow trending topics