Abhinay Deo on his web show Brown going to Berlinale: Film festivals are feather in the cap, not cap itself
Jan 23, 2023 02:06 PM IST
Abhinay Deo's latest directorial, the web show Brown starring Karisma Kapoor, is all set to go to the Berlin International Film Festival, in the market select section
Abhinay Deo's latest directorial, the web show Brown starring Karisma Kapoor, is all set to go to the Berlin International Film Festival, in the market select section.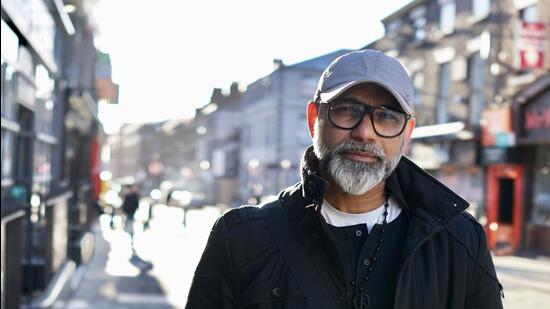 And the filmmaker says while such honours do add gravitas to a maker's filmography, it's not the whole and sole. "Berlinale, because of the kind of importance it holds in the festival circuit, definitely adds weight. Second, the honesty with which they run the festival, they choose the films from across the world and that certainly adds value to your filmography. Having said that, that does not define the filmmaker. What defines a filmmaker is what they create at the end of the day. It gets awarded, appreciated internationally or nationally, it's a great thing. It adds a feather to the cap, but it's not the cap itself," he says matter-of-fact.
Deo has in the past directed films such as Delhi Belly and Blackmail. Brown is his first web series. But when you mention this, he brings up another project he did with actor Anil Kapoor. "I did something like a web series, 24, which was probably at that point on TV because no OTT existed then in our country. But fact of the matter is 24 was the first web series conceptually, with limited number of episodes, done at an extremely high budget, and well thought through. In that sense, Brown is my second. But purely from OTT point of view, after OTT has descended upon us as a platform, this is my first," he says.
While box office easily decides whether a film has clicked with the audiences or not, and TV has TRPs,, how will Deo gauge whether his debut is a hit on OTT or not? "For me, my benchmark always, whether it is TV, cinema or the web, will be what do people feel about it. Of course, I think that should be the benchmark for any director. At the end of the day, particularly I feel for OTT where viewership is not exactly quantified very easily, it becomes a difficult proposition to gauge. You can say a film is a hit or flop, but can't say that for a web series," he opines.