Tigmanshu Dhulia on doing more OTT work: It allows me to work with actors who are hungry, not stars
Published on Mar 06, 2022 01:49 PM IST
Along with creative satisfaction, Tigmanshu Dhulia notes that OTTs give the opportunity to show the work to the world, which could no happen with theatrical films.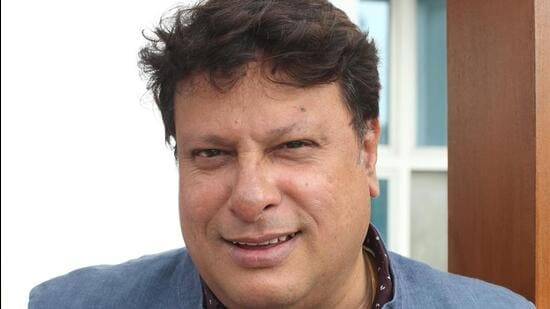 Like many filmmakers, Tigmanshu Dhulia, too, has started doing digital work extensively. He maintains that though it has not been a conscious decision, he is enjoying exploring myriad stories and content on OTT platforms.
Dhulia, who directed Out of Love (two episodes), Criminal Justice (two episodes) and the recent The Great Indian Murder, tells us, "I enjoyed it very much because you get to work with actors who are hungry, who are new and are not (established) stars. You don't really need a star for this (web) platform. Some platforms do feel they need star for larger eyeball. But then who knew Pratik Gandhi (actor) will become such a big star? His show Scam worked and he became a star."
Along with providing creative satisfaction, the filmmaker points out that OTT platforms allow makers to showcase their work to the globe, which is not always possible with theatrical films.
"Ab stage bada hai ab mazaa ayega. The footprint for the OTT is more, who mazaa hai. The best part is that the world is our stage now. Pehle only people in our country used to watch our work along with expats in other countries. But now somebody in Africa is seeing my work," he explains.
The 54-year-old hopes that the star chasing culture does not happen in the web space, as that would impact quality of the content being made.
However, he adds, "Some platforms do need stars but then there are some that say we don't want stars, just write a great script and shoot properly with newcomers."
So will his focus now be primarily on digital medium? Dhulia, whose last theatrical release was Milan Talkies in 2019 says, "Some stories need larger format like OTT. I have some ideas before I hang my boots. But some I feel can only work in cinemas. It needs theatrical release. I am not saying I will stop making films. Even if it releases direct to digital, the process would be the same. But even for theatrical releases, I will keep making films."
Close Story
Personalise your news feed. Follow trending topics