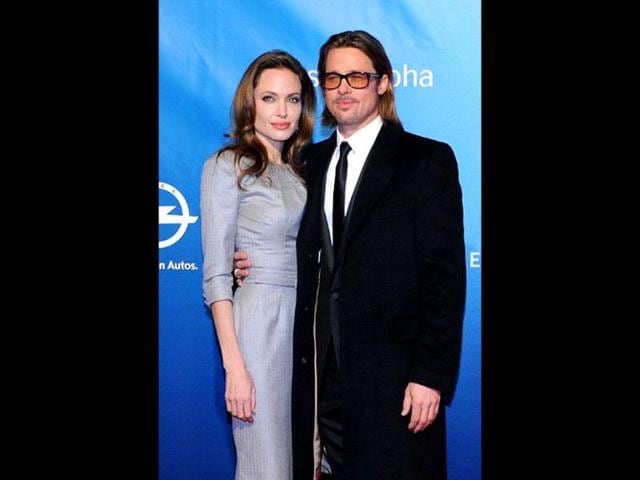 Why is Brad Pitt terrified for partner Angelina Jolie
Brad Pitt, who is concerned about his longtime partner Angelina Jolie's health, is said to have given the actress "an ultimatum that she has to start eating."
UPDATED ON MAR 10, 2012 05:01 PM IST
Brad Pitt, who is concerned about his longtime partner Angelina Jolie's health, is said to have given the actress "an ultimatum that she has to start eating."
The celebrity couple raise six children together, and Jolie, 36, is rumoured to be pregnant with another set of twins.Pitt, 48, is reportedly concerned for the health and wellbeing of his love and his unborn kids, as the loving patriarch believes Jolie is too thin.
"It's really got Brad terrified," Stuff.co.nz quoted a source as telling OK! magazine.
"Brad gave Angie an ultimatum that she has to start eating for the sake of the twins' health," the source said.It is speculated that the 'Salt' star began battling issues with her weight nearly a decade ago.
"She's been extremely thin since [her and Brad's 2004 movie Mr and Mrs Smith].
"She's never properly put that weight back on," the source claimed.Jolie's frame altered drastically following the birth of her twins Knox and Vivienne in 2008. The actress wasn't happy with how her body changed.
"When she went to Cannes eight months after the twins were born, she had the tiniest of curves in her hips and stomach.
"I think it was the most beautiful she's ever looked. But I don't think she felt that way," the source said.Pitt is prepared to take a stand for his partner's wellness.
"Brad is determined to see her gain some weight.
"And this time he's not going to back down. Brad needs to get her to start eating for at least one," the source added.

Close