If your paint label doesn't say 'lead less than 90 ppm,' don't buy it
Central government rules that limit the lead content to 90 parts per million (ppm) for household paints came into force on Nov 1.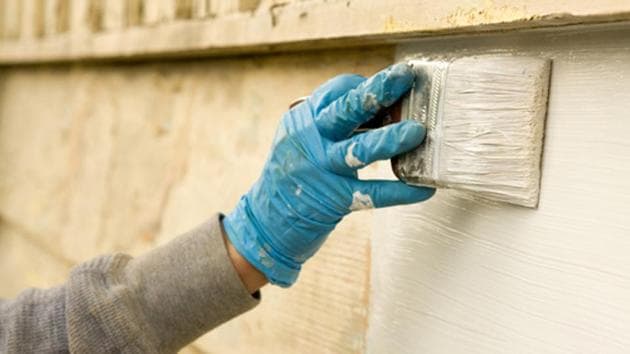 Published on Nov 02, 2017 05:54 PM IST
All household paints should have lead less than 90 ppm (parts per million) and their label should say so, according to new rules that came into force Nov 1.
The rules issued by the environment ministry and enforced by the Central Pollution Control Board (CPCB) regulate lead in household and decorative paints. Lead imparts colour in some cases, makes the paint more durable, corrosion-resistant and speeds up drying.
However, ingestion of lead is linked to central nervous system damage, brain and kidney damage and increases susceptibility to anaemia, jaundice and hearing loss. Children are at most risk of lead poisoning because they frequently touch household objects and walls and put their hands in their mouth without cleaning them. Lead exposure during pregnancy can also put the unborn child at risk.
Toxics Link, a Delhi-based NGO, conducted a study in 2015 of household paints and found that over 30% contained lead levels above 10,000 ppm. The Bureau of Indian Standards at that time had set a voluntary target of 1000 ppm for lead in paints. However, the limit was lowered to 90 ppm in the rules notified in November last year by the ministry, because that is the international best practice.
In the past three years, bigger brands like Asian Paints and Nerolac have made efforts to bring down lead levels. "The bigger companies have shifted but it is the small and medium enterprises that are yet to bring down lead levels in their paints," Satish Sinha, associate director, at Delhi-based NGO, Toxics Link said.
Paint companies are required to self-certify their compliance with the lead norms. The environment ministry, however, notified the protocol for testing and labelling only this week which means paint manufacturers will not be able to comply immediately. It will take them around 6 months to do the testing for the new batches and to label them appropriately, Sinha said.
Many households in north India repaint their houses during Diwali, however because the norms came into force only in November and are yet to be fully implemented, buyers may have already used lead paint during the festive season.
Lead test by Toxics Link:
Samples Tested: 15
Samples with lead exceeding 90 ppm: 11
Average concentration of all analysed paints: 18099 ppm
Colours tested: Golden yellow, white, PO Red, Phiroza (blue), White
Lead concentrations above 90 ppm found in 6 out of 8 paints of yellow colour (75%)
Lead concentrations above 90 ppm found 3 out of 5 paints of white colour (60%)
Source: Toxics Paints : A research report on Lead Content in Household and Decorative Paints," by Toxics Link, 2017
Close Story